Our Vision
Read more

We commissioned a consultation program for our creative leadership. The report findings led to the recruitment of our new Executive Director of Producing & Programming along with 5 new creative roles.
Our new strategy will see us working across eight strands of creativity
Theatre

We provide theatre from the most innovative and challenging to the most popular.
As the South West's principal centre for performing arts, we present a year-round programme of world-class and distinctive productions on all scales.
We present, and are ambitious to produce, a broad range of work, on all scales, in our building, and outside across our city and region. We have three performance spaces: The Lyric (1,300), The Drum (175) and The Lab (50).
Dance

Theatre Royal Plymouth has presented dance for 40 years.
We have long-term strategic relationships with Matthew Bourne's New Adventures, Birmingham Royal Ballet, Rambert and Dance Consortium, which present large-scale dance from across the world. Our dance audiences are loyal and we are excited about growing and diversifying our dance programme across all our venues.
Children, Young People & Families

We want to be recognised as industry leaders in how the next generation of artists and audiences are valued and recognised in creative organisations like TRP. As a registered charity we provide art, education, and community engagement throughout Plymouth and the wider region. We engage and inspire our many communities through performing arts and we touch the lives and interests of people from all backgrounds in a number of ways.
Co-Curated & Outdoor Work

We're bold and ambitious to make both small intimate work and mass participation events.
For over a decade, TRP has worked with adults with multiple and complex needs. Our project participants come from all walks of life and may have faced challenges involving homelessness, mental health issues, re-offending, substance misuse, or isolation. Through projects like Our Space and Funky Llama, we are delivering creative experiences and making work in new ways. We want this work to grow.
We're committed to making more work outside of our buildings. In the years ahead we want to work on our waterfront, in car parks, in village halls and in unexpected places across our city and region.
Artist Development

The Lab is a hotbed of developing talent from across Plymouth and the South West.
Through projects like the Lab Company, IDEASLab and Lab Associates we develop, support and advocate for artists. As we move forward, we want to respond to the findings of our creative leadership report and create more space, and more resources, for local artists to grow and develop their skills supported by our Artist Development team and in collaboration with other partners locally, regionally, nationally and internationally.
Scenic Development & Construction

Our scenic design workshops, and design studio, at TR2 are some of the best in the country, indeed the world.
Our award-winning building, on the banks of the Plym estuary, is staffed by exceptional craftspeople interpreting designers' ambitions and building sets for industry-leading companies including the Metropolitan Opera, Cameron Mackintosh Limited, Chichester Festival Theatre and the Royal Shakespeare Company.
In the years ahead we are committed to remaining at the forefront of developments in scenic design and construction, raising the profile of this work in our organisation, and questioning and challenging the relationship between designers, production management, producers and scenic craftspeople with a sharp focus on sustainability and the climate emergency.
Climate Emergency
We are in a climate emergency.
TRP wants to create space in our programme for more climate-related work to help audiences, and those in our community, understand and discover more about the role they can play in understanding and taking action on climate-related issues.
Plymouth is proud to be a 'blue' and 'green' city with the sea to our south and the moors to our north. We're curious about how work could be made by us on the water, and on the moors and how we can use our stunning natural habitats to inspire and develop creativity.
Diversity & Inclusion

Theatre Royal Plymouth needs to do more to matter more to more people.
Historically we have not done enough to impact systematic and organisational change in this area. We have also got some things wrong.
As we embark on our change programme we will embed an Artist-for-Change into our leadership team at TRP. With time, resources, and our shared will, these artists will be enabled to develop their own practice whilst also supporting our shared ambition to represent our community better.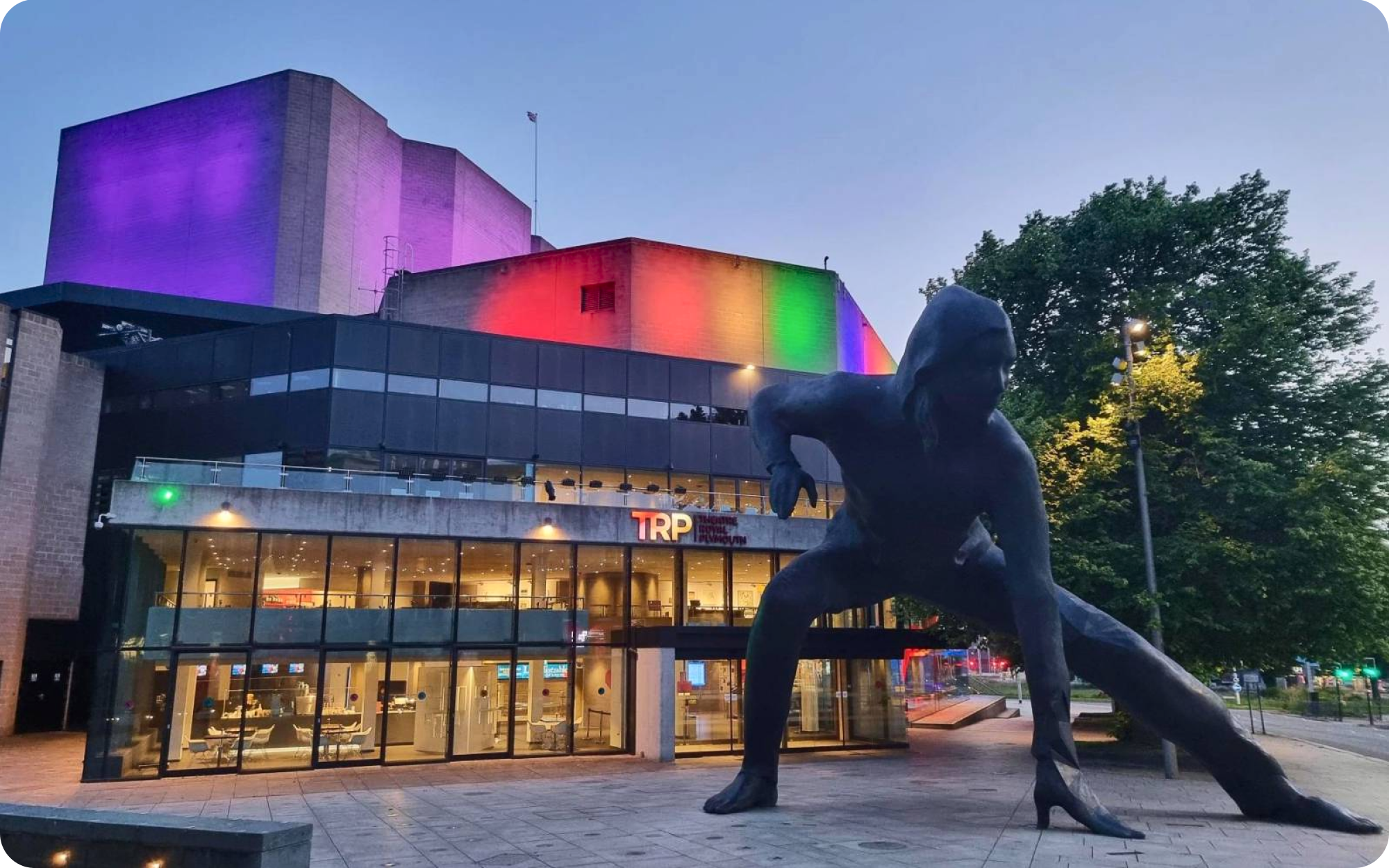 Theatre Royal Plymouth
Inspiring a lifetime of creativity for audiences, artists and participants throughout Plymouth and the wider region.
Our Mission
As the principal home of performing arts in the South West, we engage and inspire many communities, creating memorable experiences for people from all backgrounds.
Our Values
Collaboration – We communicate openly, listen and make sure we understand people's needs. We value and respect the relationships we have with colleagues, artists and partners and celebrate our shared successes.
Creativity – We use our knowledge, experience, and judgement to explore doing things differently. We aim to empower everybody in the organisation to adopt a flexible, open-minded, and imaginative approach.
Diversity – We embrace and value difference and individuality; treating everyone as equally important. Together we are stronger and more effective.
Quality – We take responsibility for and pride in what we do; recognising each other's good work. We consistently exceed expectations in all that we do and ensure that everyone has the skills to achieve excellence.
Our EDI
We recognise that our success depends upon people. Our long-held commitment to diversity and equality sits at the heart of our organisational values and mission. If we are to be truly special for everyone, then it is incumbent on us to not only have the best and most representative work on our stages and across all our programmes but also to recognise how we recruit, who our partners are; what we prioritise and how we exercise our influence can have real impact and effect change.
We have been working towards equality, diversity and inclusion for many years but the last 14 months helped us to recognise that the changes we have made have not gone far enough. Whilst there is much to celebrate we believe we have more to do to ensure that we are the most diverse and inclusive organisation we can be.
Theatre Royal Plymouth
As the largest and most well-attended regional producing theatre in the UK, we present diverse productions on our three stages: The Lyric, The Drum, and The Lab. With a regional audience of over 2.1 million, we employ 300+ dedicated staff, including leading artists and craftspeople, and attract 300,000+ annual audience members.
As a registered charity with a turnover of £15m per annum, we are proudly funded by Arts Council England and receive revenue support from Plymouth City Council as a National Portfolio Organisation.
Production & Learning Centre, TR2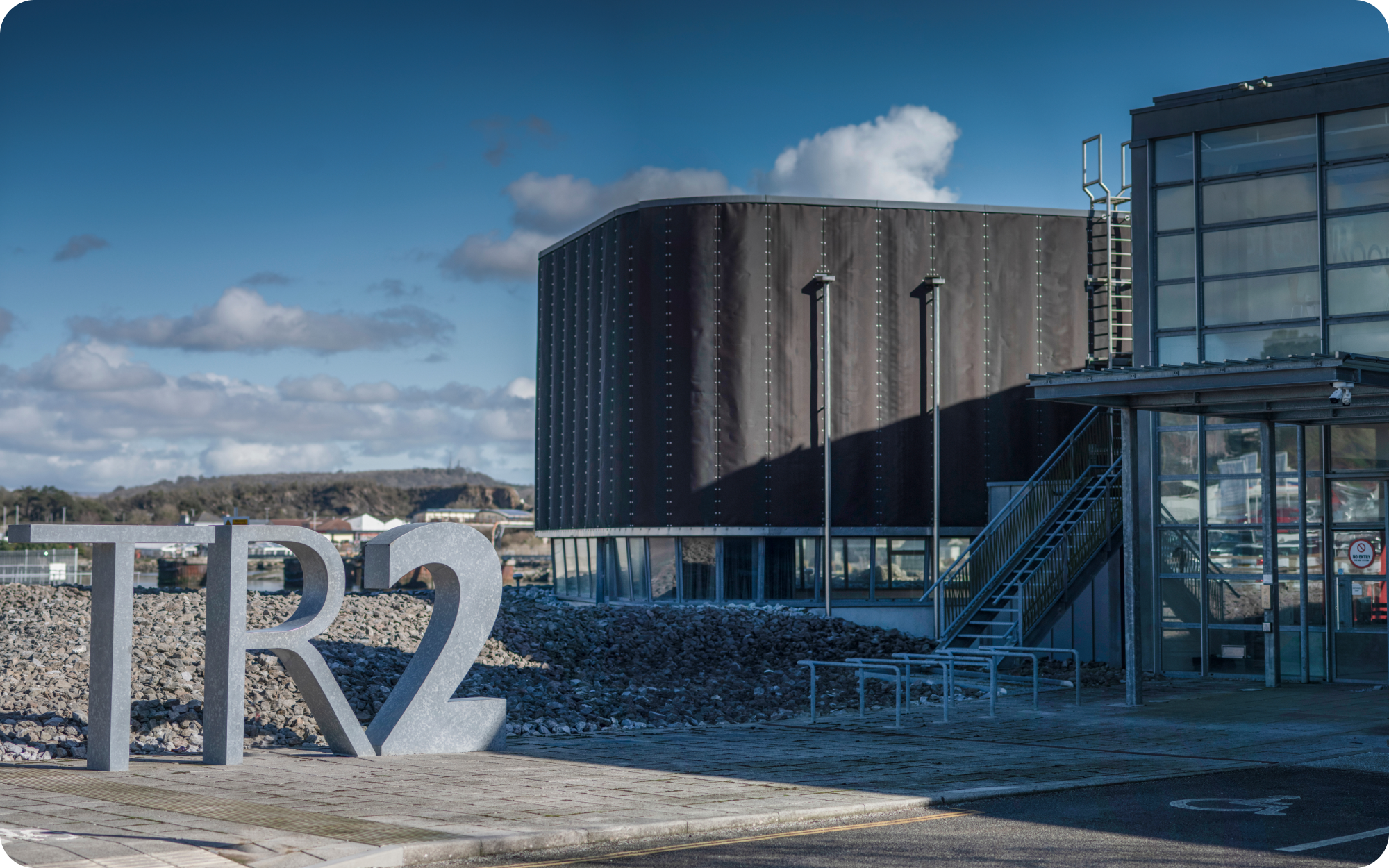 Our Production and Learning Centre is world-renowned for scenic design and construction, delivering sets to leading producers for 15+ years. All production activities are centralized with rehearsal, education, and communal spaces. TR2 is also home to TRP's engagement and learning activities, reaching thousands of people annually, with a focus on engaging disadvantaged communities and those who feel excluded from the arts.
Messenger
Outside the Theatre Royal Plymouth you'll find Messenger, created by artist Joseph Hillier. Messenger is seven metres talls, nine metres wide and weights in at an impressive 10 tones, making it the largest UK's bronze statue! Find out more about her journey here.
Our People
Our Leadership

James Mackenzie-Blackman – CEO & Executive Producer
James Mackenzie-Blackman is an award-winning theatre producer, arts advocate and venue manager.
James grew up in Plymouth and South Devon and was a proud member of the Theatre Royal Plymouth Young Company.
After concluding his formal education James spent two years working overseas in Nepal and then in Europe and North America.
After University in Liverpool, James started his career at Greenwich Theatre. In 2004 James commenced six years at the Lyric Theatre Hammersmith culminating in raising £20m for a major capital project at the Lyric to build the world's first teaching theatre so that young people could train for careers on; off and backstage in a professional performing arts venue. During his time at the Lyric James bought the Broadway production of Spring Awakening to London that went on to win four Olivier Awards.
Following his time at the Lyric James was Executive Director of the National Theatre of Great Britain during a time when the company were heavily involved in the 2012 Olympic and Paralympic Games.
After his time at NYT James was Executive Director of Sir Matthew Bourne's award-winning dance company New Adventures. Matthew is one of the world's most well-known choreographers and theatremakers who has changed the dance landscape forever. James regularly toured the UK; North America, Asia and Australia and during his time at the company James oversaw substantial growth in participation, audiences and turnover.
In 2017 James was appointed Chief Executive of Eden Court, Scotland's largest single-site arts venue. During his tenure, James steered the company through a period of significant change and growth.
James is regularly invited to speak at conferences and events in the UK and overseas, he is a trustee of the Compass Partnership of Schools in South East London.
James took up post as Chief Executive of the UK's largest and best-attended regional theatres, the Theatre Royal Plymouth in January 2022.
He is married with two sons and lives on The Hoe in Plymouth city centre a few hundred yards from Stage Door.
Helen Costello – Chief Operating Officer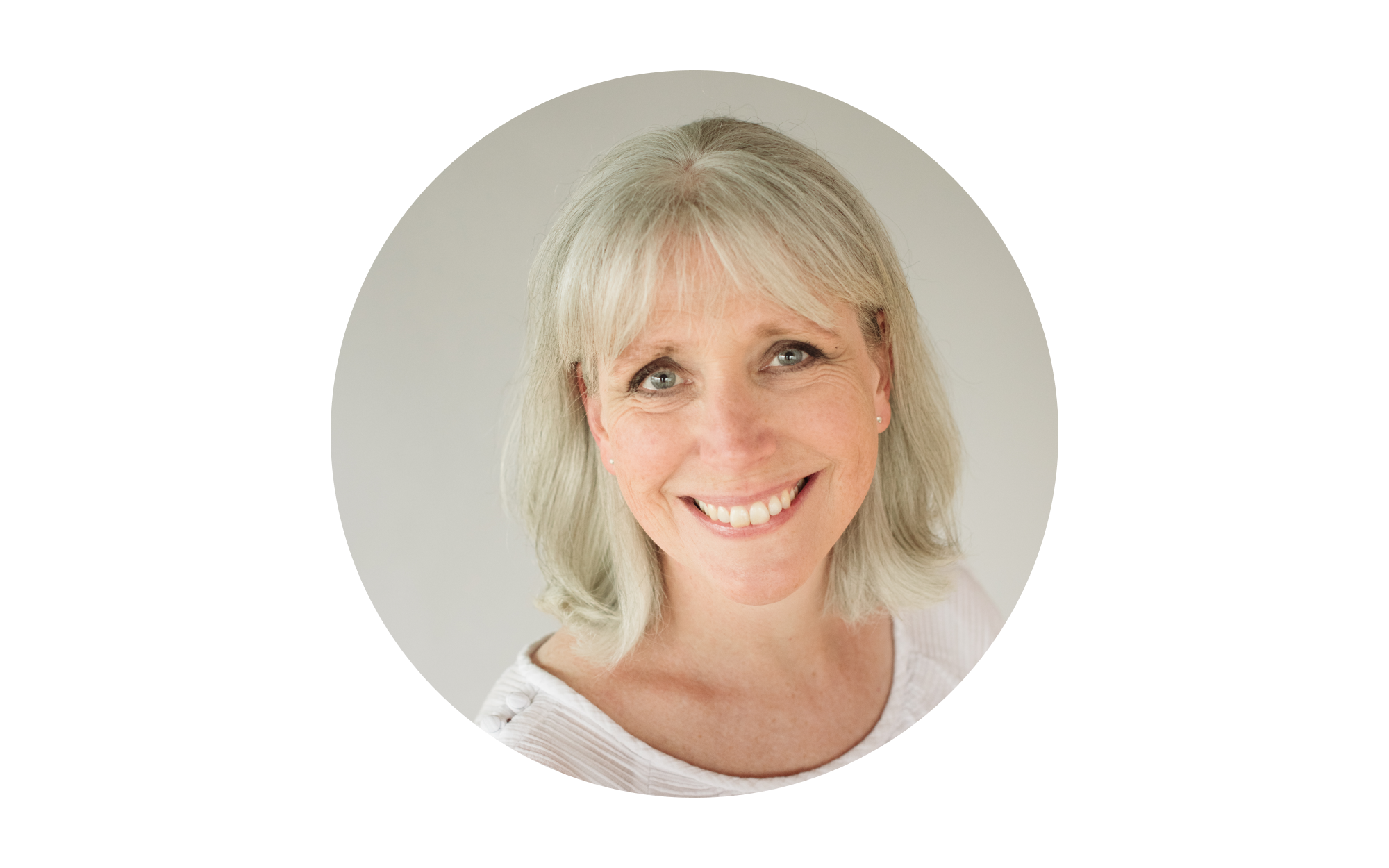 Helen Costello is our Chief Operating Officer. She looks after all the support services that help get the show on the stage. It is a varied remit ranging from finance to ice creams. She is a chartered accountant who has taken a non-traditional career path which includes running a high-end hotel for several years.
For Helen, it is all about the people. Running a great team that has synergy in working as one but at the same time supporting the individuals in that team to shine. The best feeling is seeing someone discover their talents and grow them into a fulfilling life.
Away from the theatre, Helen enjoys the sea (and her beach hut) as well as all the excitement her large family creates!
James Greenacre – Director of External Affairs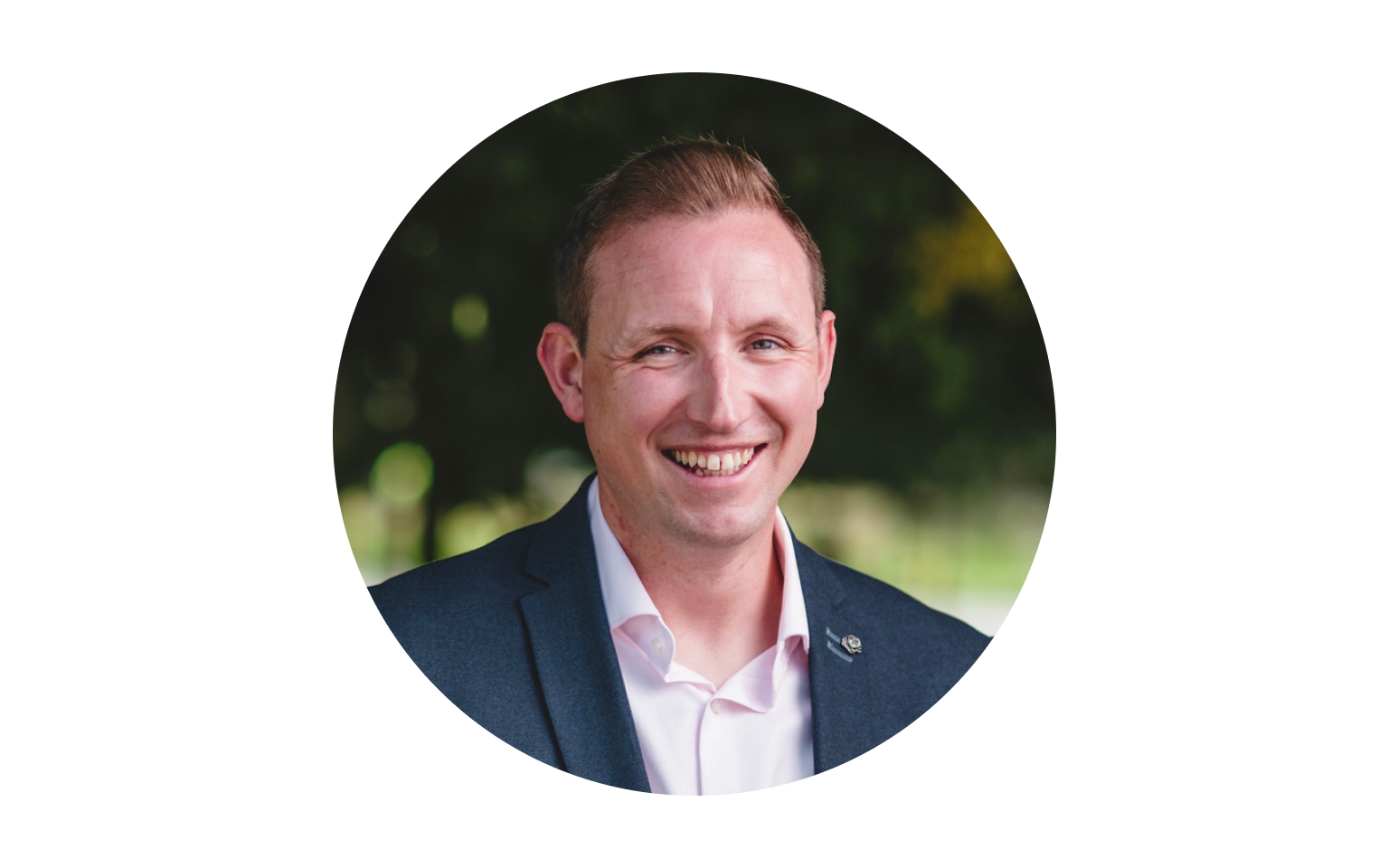 Originally from Surrey, James has been an adopted Devonian for more than half of his life, spending the majority of his business career working at Plymouth Argyle, where he played a crucial role as Head of Commercial as the club returned to prominence as a model for financial sustainability with record-breaking revenues. James has a reputation in the region for forging effective relationships – both internally and externally – and delivering collaborative, eye-catching projects.
This is perhaps most evident through his work with Argyle Community Trust & Ginsters in the formation of Project 35 – a social action initiative aimed at reducing poverty in Plymouth. James is passionate about the South West, and has been a Director of the Devon & Plymouth Chamber of Commerce since 2021.
As a keen cyclist, sailor, and patron of the arts, the region offers everything he could ask for whilst raising his young family.
Liz King – Executive Director, Producing & Programming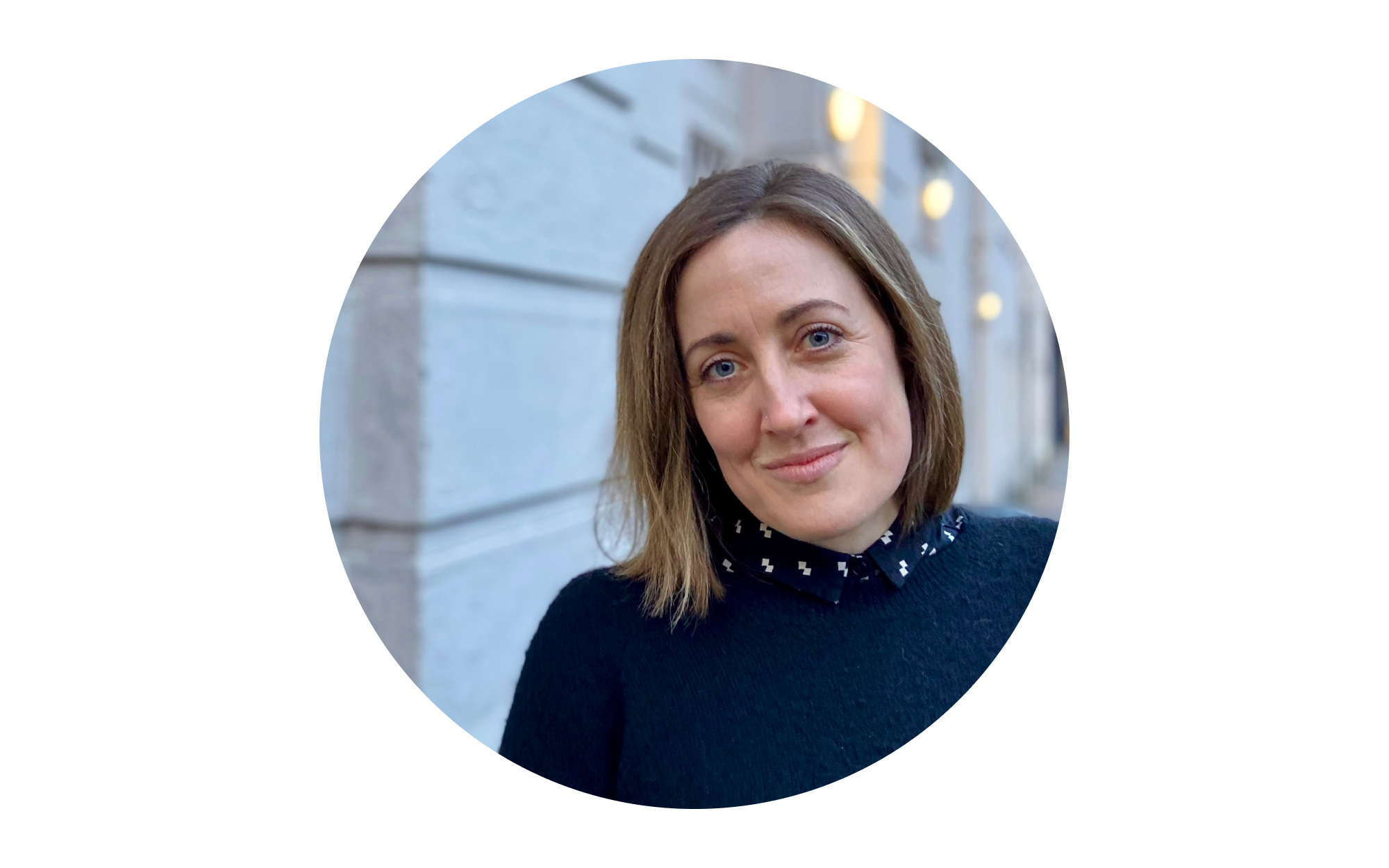 Liz King joins TRP from The Lyceum Theatre Edinburgh where she is Director of Producing and has overseen numerous productions including the award winning production of Life is a Dream, the West End transfer of Pride & Prejudice* *sort of, a season of digital work on the Sound Stage, the theatre's first production in New York, Tim Crouch's Truth's A Dog Must to Kennel and the theatre's inaugural season of award-winning work at the Edinburgh Festivals. Prior to working at The Lyceum, Liz was the Producer at Kneehigh Theatre and toured productions nationally and internationally for over ten years, as well as presenting six seasons of work in Kneehigh's nomadic tent, The Asylum.
Associate Directors

John Haidar
Tom Jackson Greave
Malaika Kegode
Sara Rhodes

Producing and Programming

Hugh Borthwick
Head of Production
Laura Edwards
Head of Artistic Planning, Stages
Matt Hoyle
Head of Technical and Wardrobe
Jane Pawson
Head of Artistic Planning, Projects

External Affairs

Ross Ayling
Head of Visitor Experience
Edward Borlase
Head of Insight and Revenue Management
Annette Earl
Head of Ticketing and Sales
Savanna Myszka
Head of Marketing and Communications

Operations

Debbie Clinton
Head of People
Brendan Cusack
Head of Workshop
Lewis Eynon
Head of Finance, Risk and IT
Sebastian Soper
Head of Project Development
John Spreadbridge
Head of Estates
Emma Tayler
Head of Governance and Business Support
Our Trustees

Dame Darcey Bussell DBE – Chair of the Board
Dame Darcey Bussell DBE is the most famous British ballet dancer of her generation and was a Principal dancer at The Royal Ballet for almost 20 years.
She is President of the Royal Academy of Dance and the overseas Patron of the Sydney Dance Company amongst her many patronages.
Darcey coaches at The Royal Ballet, presents the Royal Ballet's cinema relays, makes documentaries and recently she founded both the charity DD-MIX, whose primary aim is to have dance fitness incorporated into an expanded physical education in schools, and Move-Assure which is a movement-based social prescription to aid mental health.
Bronwen Lacey – Vice Chair of the Board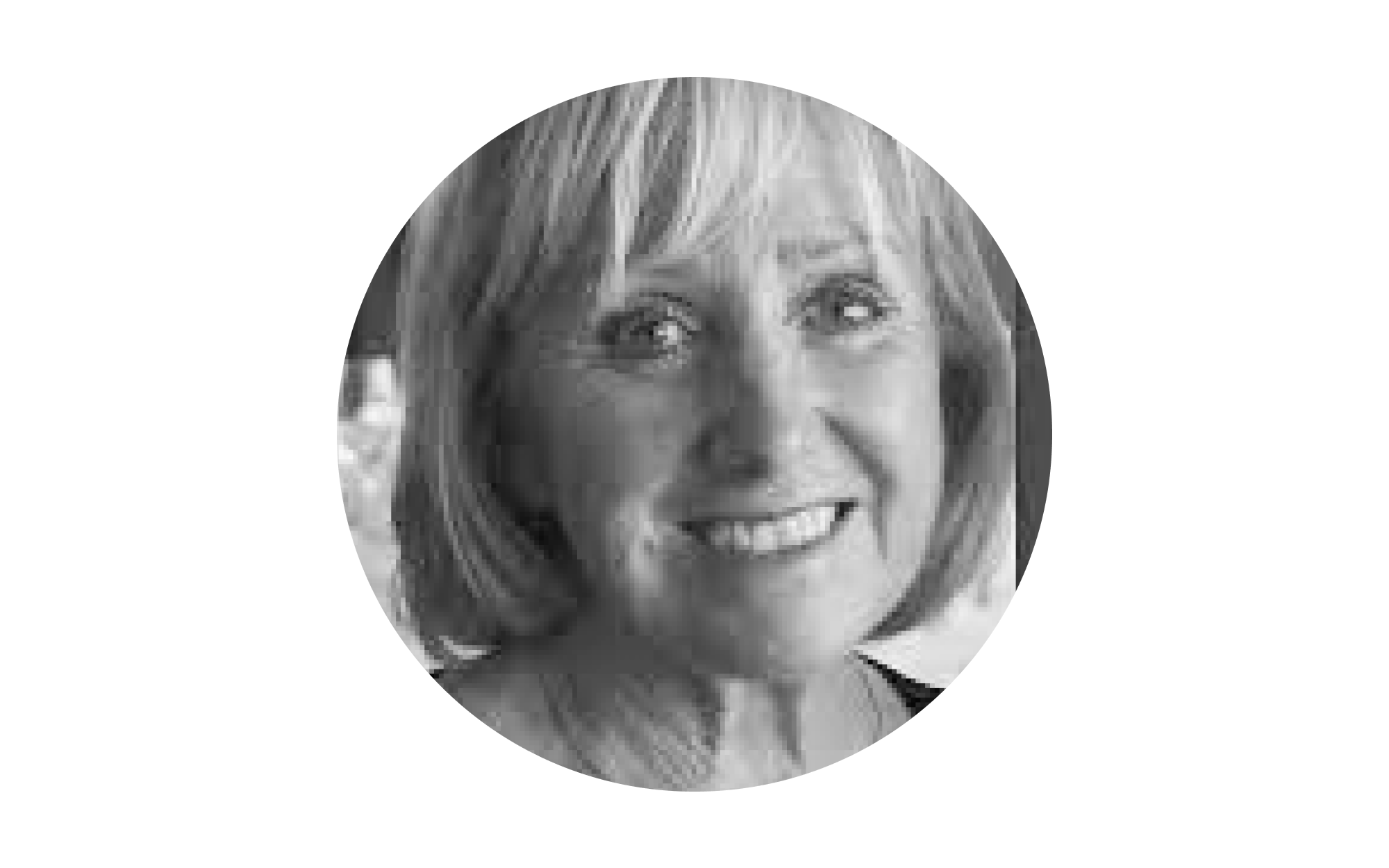 Bronwen spent her professional career in education and local government in the Midlands and Plymouth where she was Director of Education and then Director of Services for Children and Young People.
Currently Vice Chair of the Board of Trustees at Theatre Royal Plymouth, she is also a member of the Audit Committee. Following retirement from full-time work, Bronwen undertook education consultancy support work for three years before becoming a School Governor and a Non-Executive Director Board Member of the REACH South West Multi Academy Trust, where she is also Chair of the Education Standards Committee.
A lifelong interest in the performing arts—and theatre in particular—was forged from regular school-organised trips to the Belgrade Theatre Coventry and the Royal Shakespeare Company in Stratford upon Avon. Bronwen has a particular interest in championing the interests of children with special needs, which is how she came to know and champion TRP's Funky Llama programme and other outreach projects.
Alastair Coomer CDG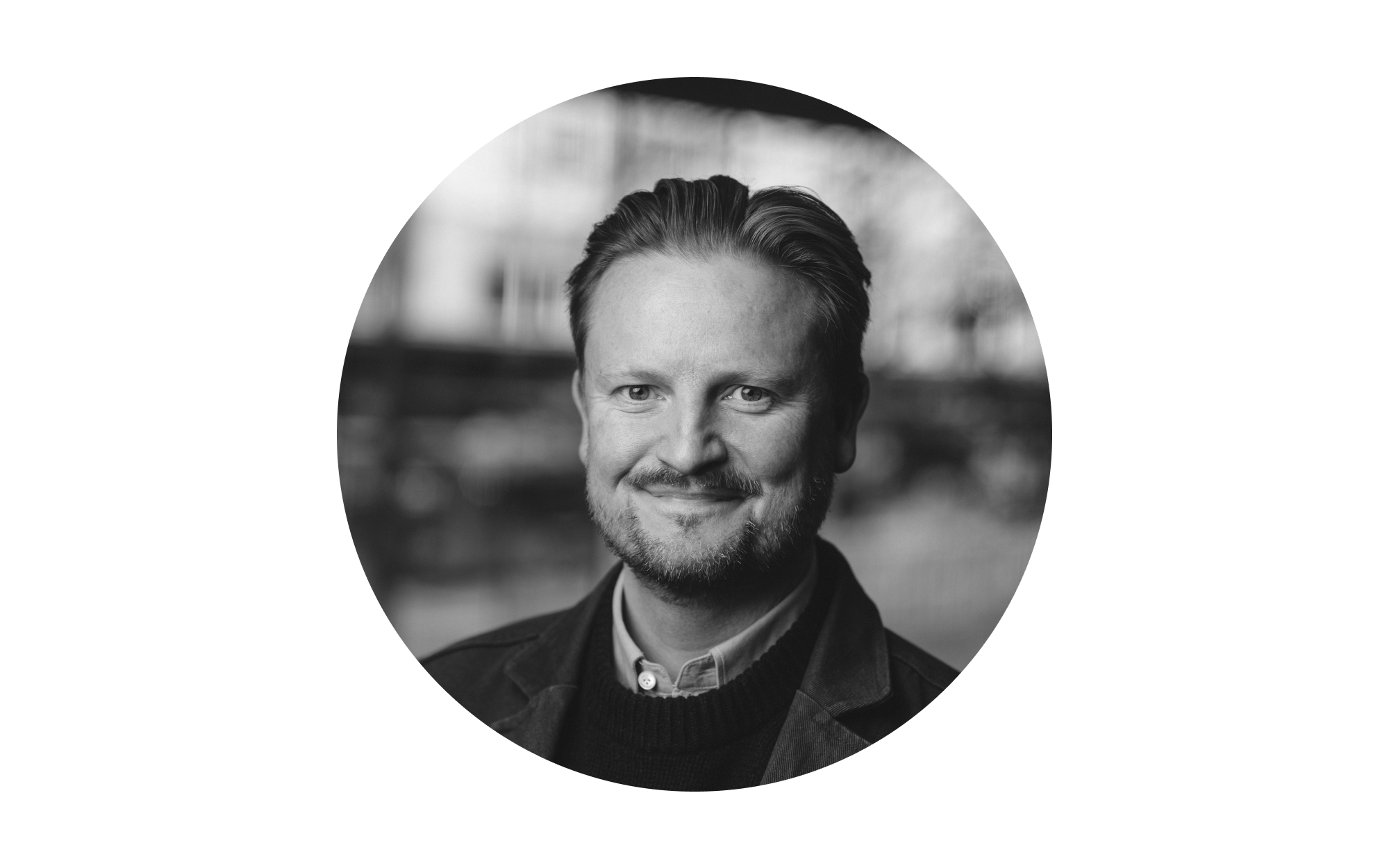 Alastair is Head of Casting at the National Theatre. Previously he was the Casting Director at the Donmar Warehouse. He started his career at the NT and as a freelance casting director has cast for film and theatre in London, New York, Los Angeles and around the world. Alastair has family who lives on The Hoe so he is in Plymouth often. He lives in London and Suffolk.
Andy Ibbs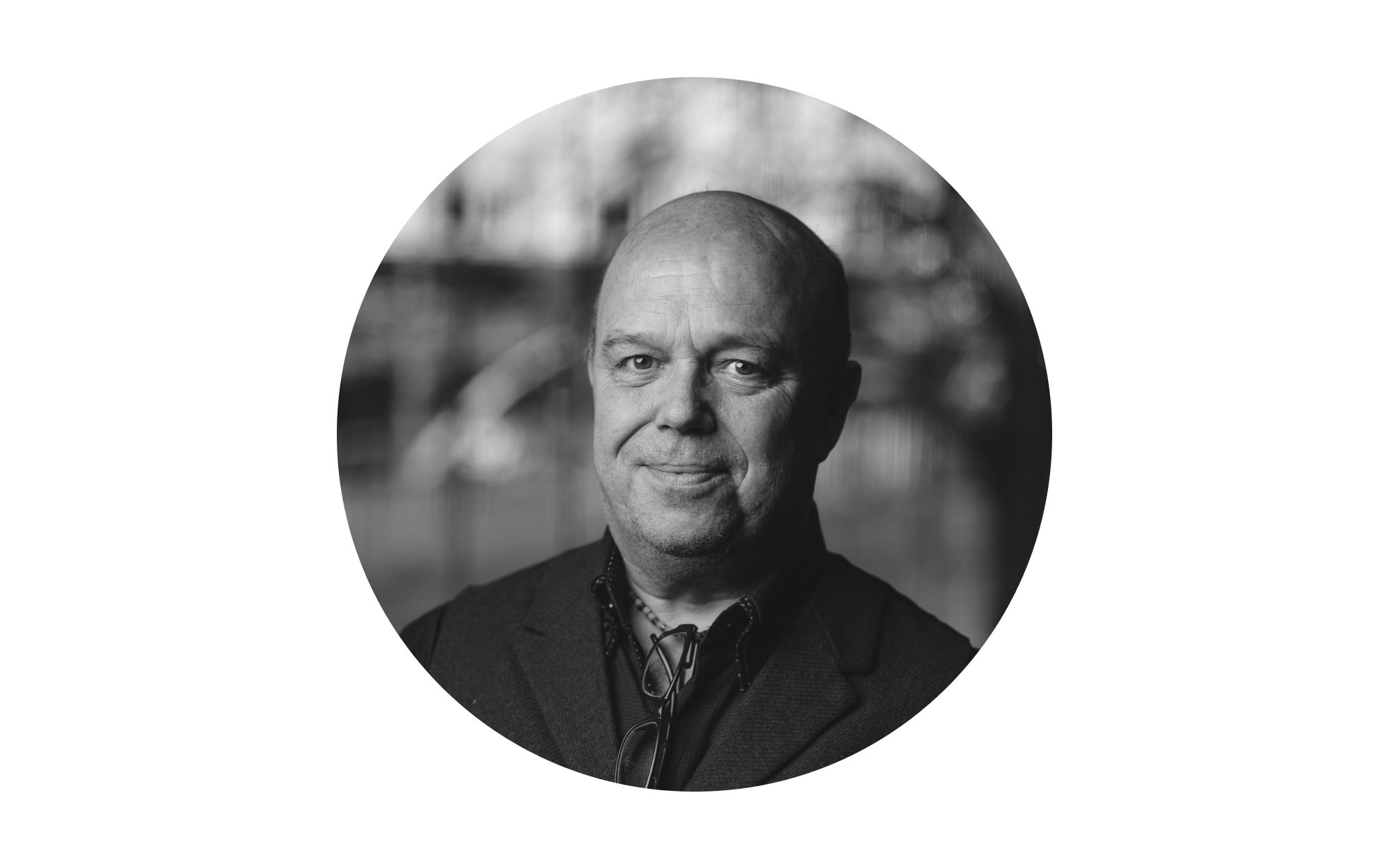 Andy is a retired senior executive from the local NHS and has significant corporate and public sector experience. He is a huge fan of TRP and very much sees himself as a loyal audience member. Andy has significant hearing loss. He lives in Plymouth.
Angie Bual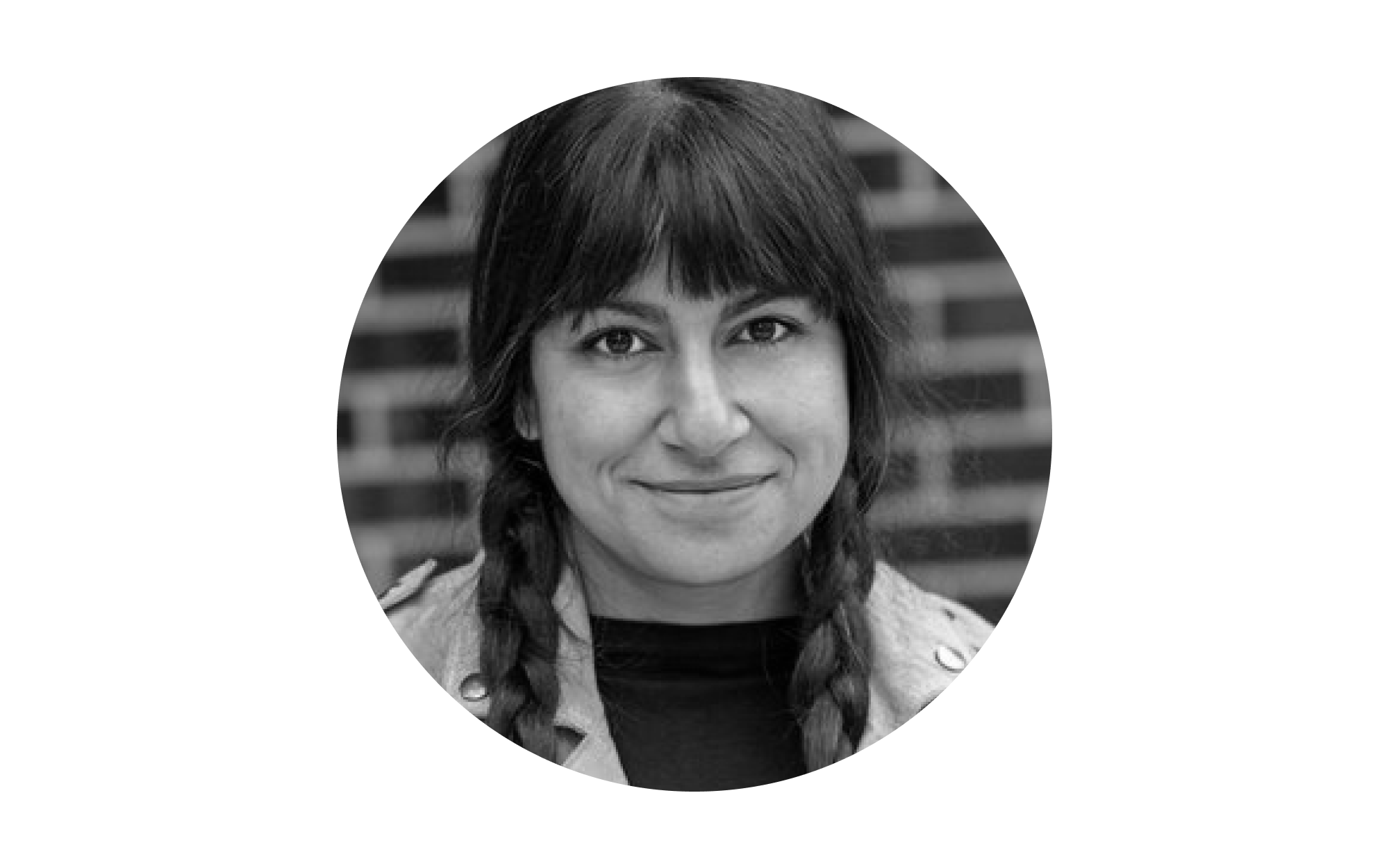 Angie is the Creative Director of Trigger. She is a winner of the Creative Producer Arts Foundation Award. She is a Creative Fellow as part of the Bristol City Fellows and is a member of the London Area Council of Arts Council England. She is also a Clore Fellow (Theatre). Angie was also the creative lead on The Hatchling which premiered in Plymouth in 2020 and went on to lead the Queens Platinum Jubilee this summer.
Dawn Bebe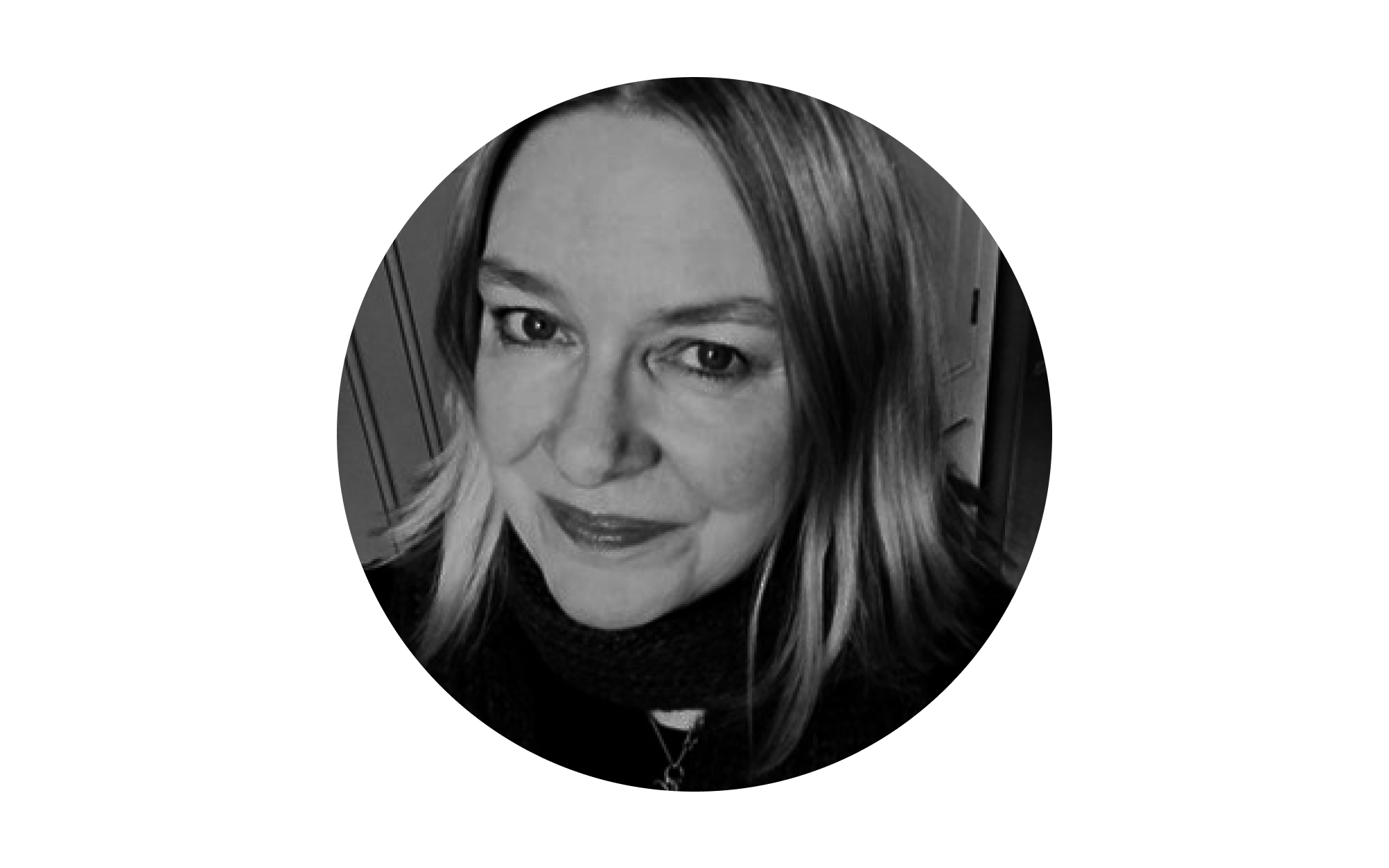 Has served as an FTSE 100 Director and has 30 years of experience in media & communications and previous experience on the Plymouth Culture Board. Dawn lives in Kingsand and is a founder and director of Crowdfunder.co.uk, now HQ-ed in Cornwall. Dawn's remit at Crowdfunder includes diversity, inclusion and community partnerships.
Emma Huxham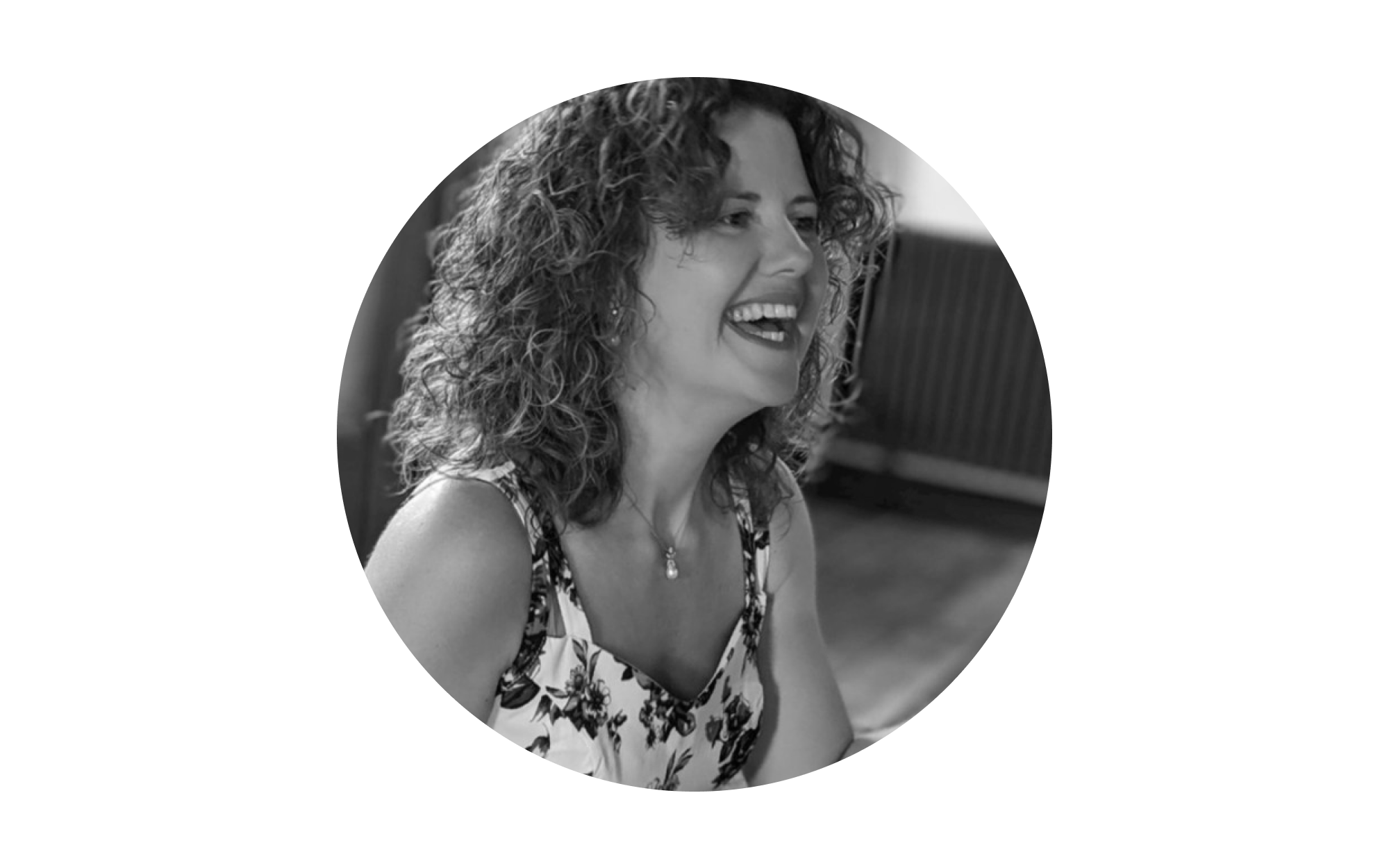 Emma Huxham is an HR & Talent Management professional with over 20 years of experience in leading teams, developing organisations and driving continuous professional development cultures. Currently the Global Talent Director for Mars Inc, she is passionate about coaching teams and individuals and helping people locate their talent to leverage their own personal and professional expansion.
Emma was born and raised in Plymouth and is now proud to be able to raise her young daughter here too. With a love of culture, the arts, performance and nature there is nowhere else she would rather be. When the opportunity arose to give something back to the community and to be part of such an aspiring organisation Emma jumped at the chance to join our Board of Trustees. Having worked for TRP in the past as the HR Manager she feels a strong connection to the organisation. Emma's passion for people, commitment to development and untapped talent in storytelling (as credited by her daughter) will be a wonderful addition to the Board.
Hannah Sloggett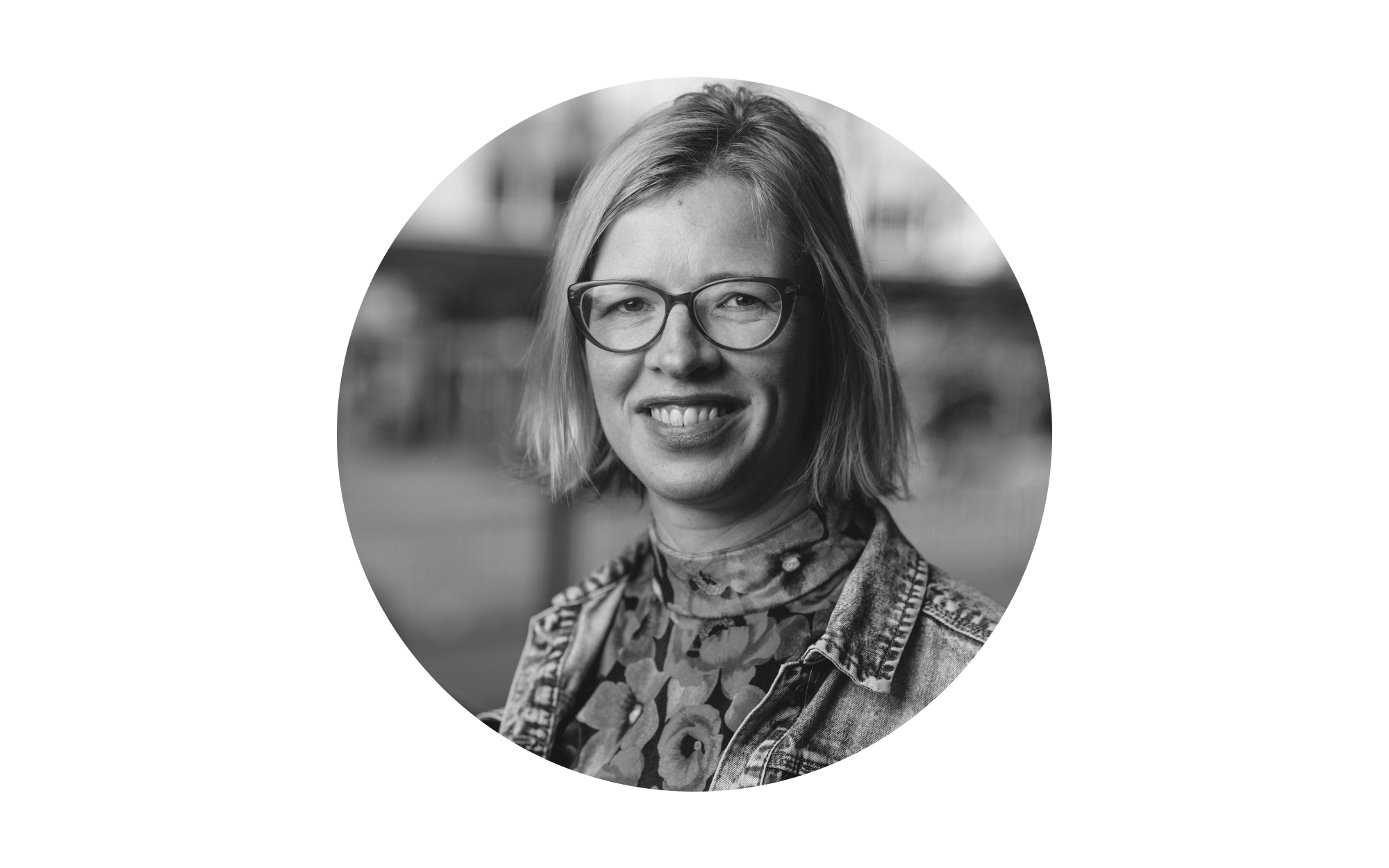 Is Co-Director of Nudge Community Builders, a Community Benefit Society bringing buildings back into use on Union Street. Hannah brings experience in managing grants, social finance, private investment and Community Share offers, as well as negotiating complex property acquisitions. She has been a school governor for five years and was on the Community Business Panel for Power to Change.
Imogen Kinchin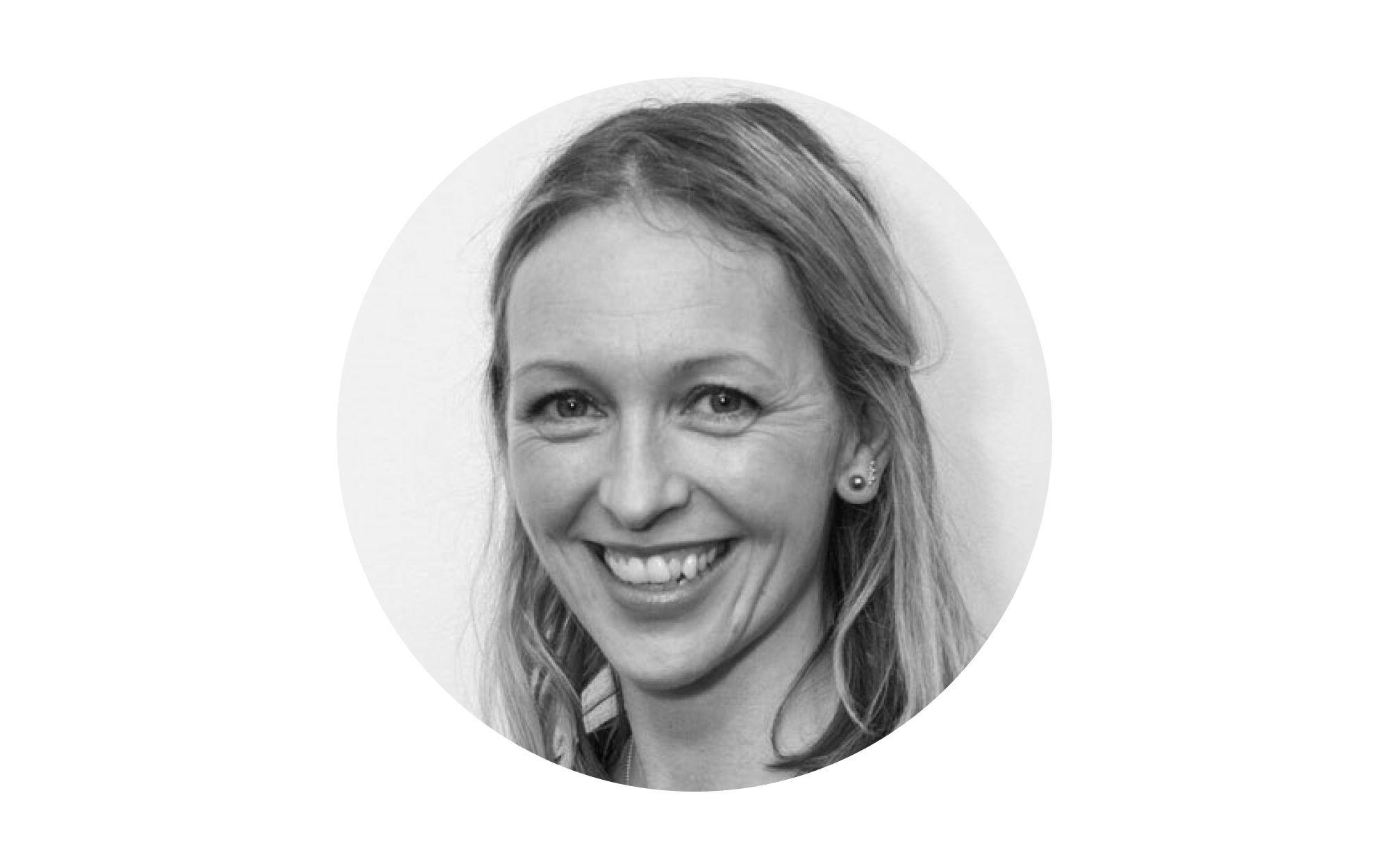 Imogen is currently Executive Director at New Adventures, Matthew Bourne's award-winning and internationally renowned dance company which she joined in April 2018. Previous to this she spent 10 years as Senior Producer for the Lyric Hammersmith during Sean Holmes's tenure as Artistic Director. Prior to her time at the Lyric she held roles at Act Productions, a West End Production company, and Half Moon Young People's Theatre. She has also worked as a consultant for Emma Brunjes Productions and is a past participant of the Clore Leadership short course.
Imogen was born and raised in Plymouth and Theatre Royal Plymouth has been an integral part of her life from a very young age. She joined the youth theatre at the age of 8 and performed in shows in the Drum and the Lyric. She was a member of the Plymouth Youth Music Theatre working backstage on shows including The Hired Man and Sweeney Todd and performing onstage in shows including Oh What a Lovely War. She attended Cardiff University and after graduating returned to Theatre Royal Plymouth where she began working in the Education department across a number of different roles including as the South West Regional Producer for National Theatre Connections.
James Pidgeon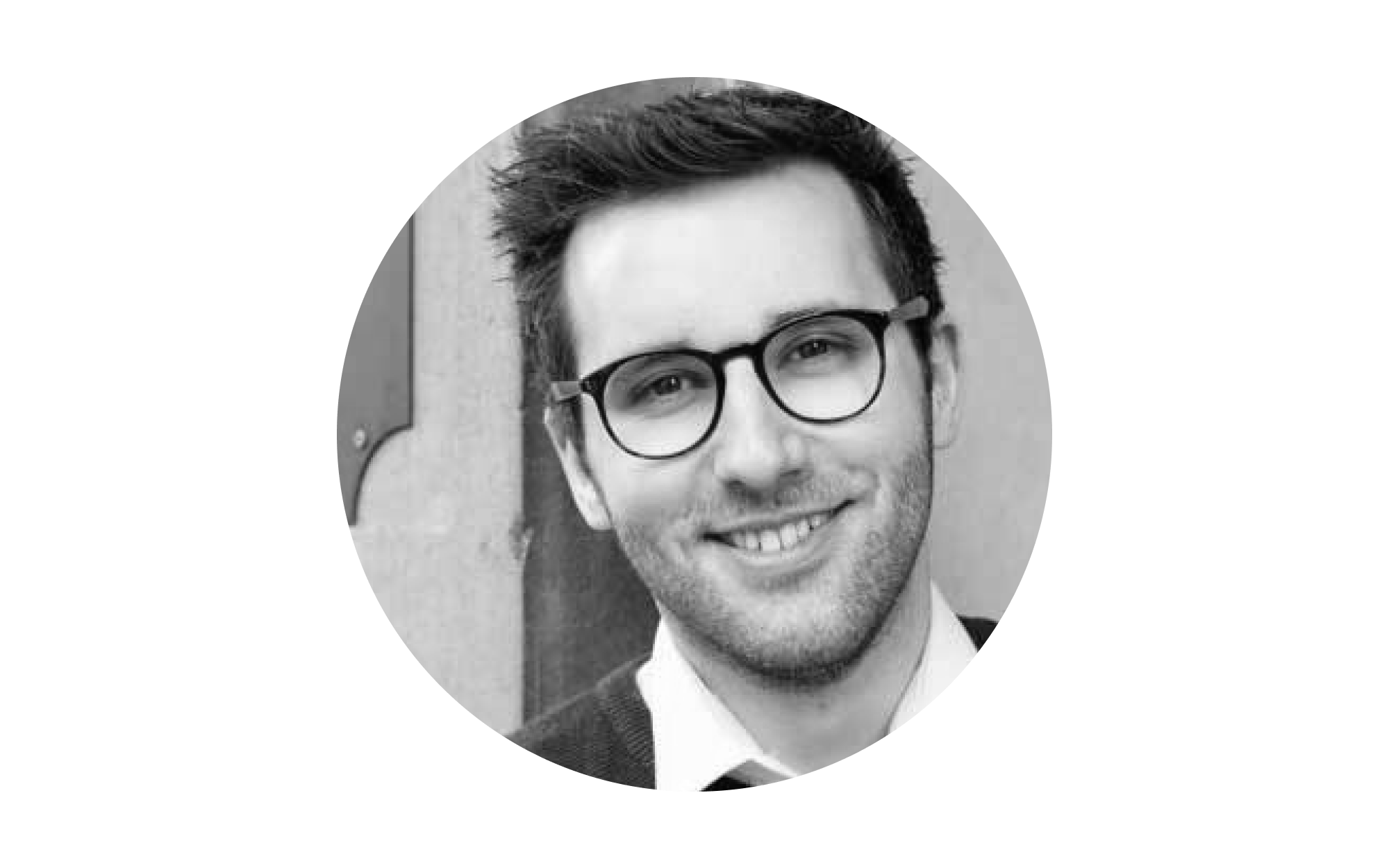 James Pidgeon is currently Executive Director & Joint CEO at Regent's Park Open Air Theatre, one of the largest producing theatres in London.
Previously, James was Director & Chief Executive at Shoreditch Town Hall, and held producing and administration roles at the National Theatre, Battersea Arts Centre and Shakespeare's Globe. He regularly undertakes guest lectures in producing and arts management at the likes of Royal Central School of Speech & Drama and Royal Holloway, University of London. He also sits on the Advisory Board of Theatre Re.
James was thrilled to join Theatre Royal Plymouth as a Trustee in July 2017. As someone born and raised in Devon, James is incredibly passionate about the theatre's staggering breadth of work and is proud to play a very small part in an organisation that so evidently has an impact on communities across Plymouth, the region, and beyond.
Julie Nash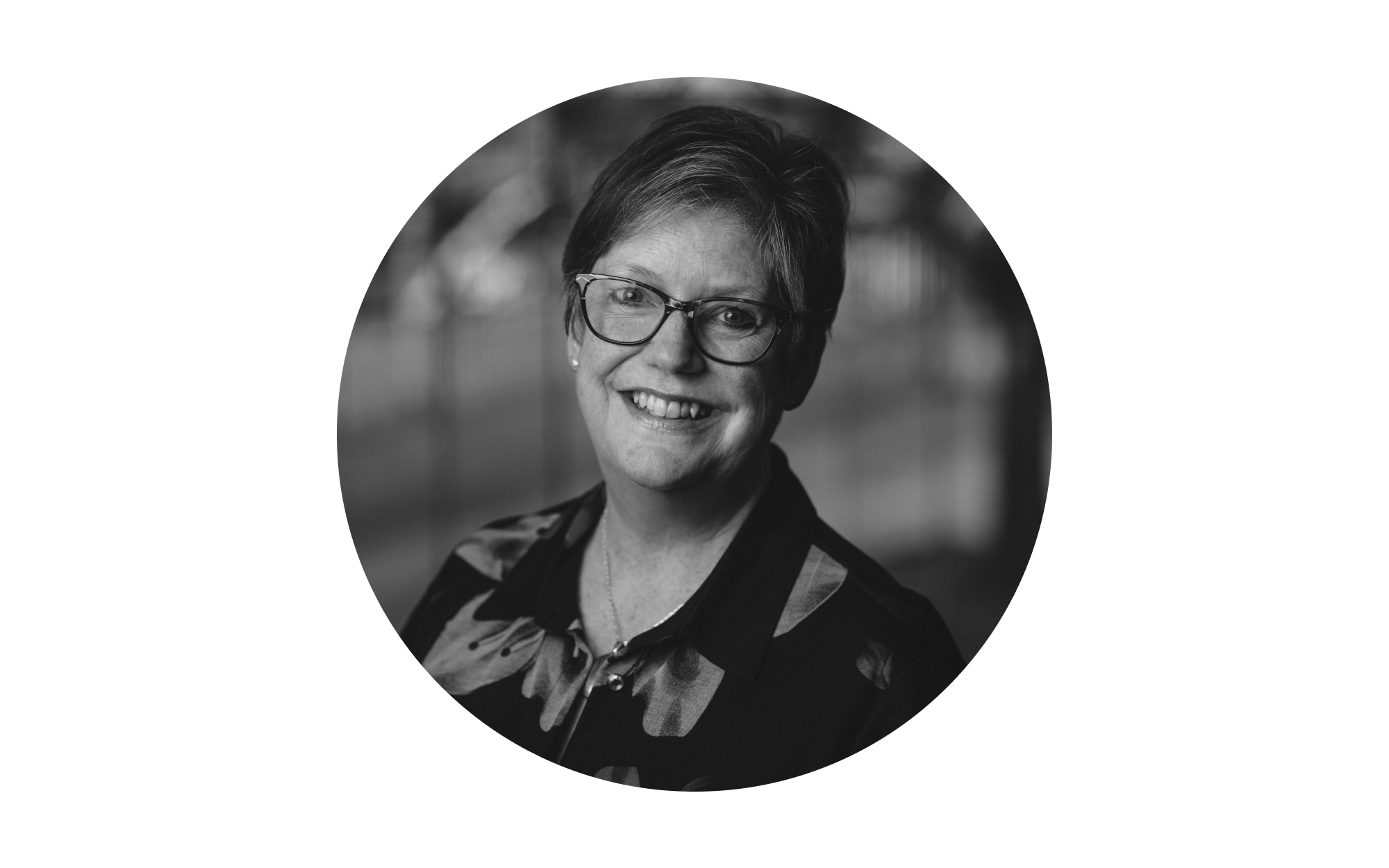 Julie's interest in the theatre began at an early age, when her mum and dad used to take her and her sister to see the ballet in Bristol and London. Pantos were also a big thing in her family; Julie's great-uncle being Stan Stennett! Despite that, however, she never craved to be a performer and instead chose to teach.
Over her career, Julie has worked in many roles across the South West, eventually becoming a Headteacher in a small Cornish secondary school. The focus during her time in schools was inclusion and ensuring every child had a chance to succeed. Having seen the hugely positive impact all aspects of the theatre have on the life chances of young people, Julie sees this position as a Trustee as a way to continue that focus.
Lynda Grzelinkski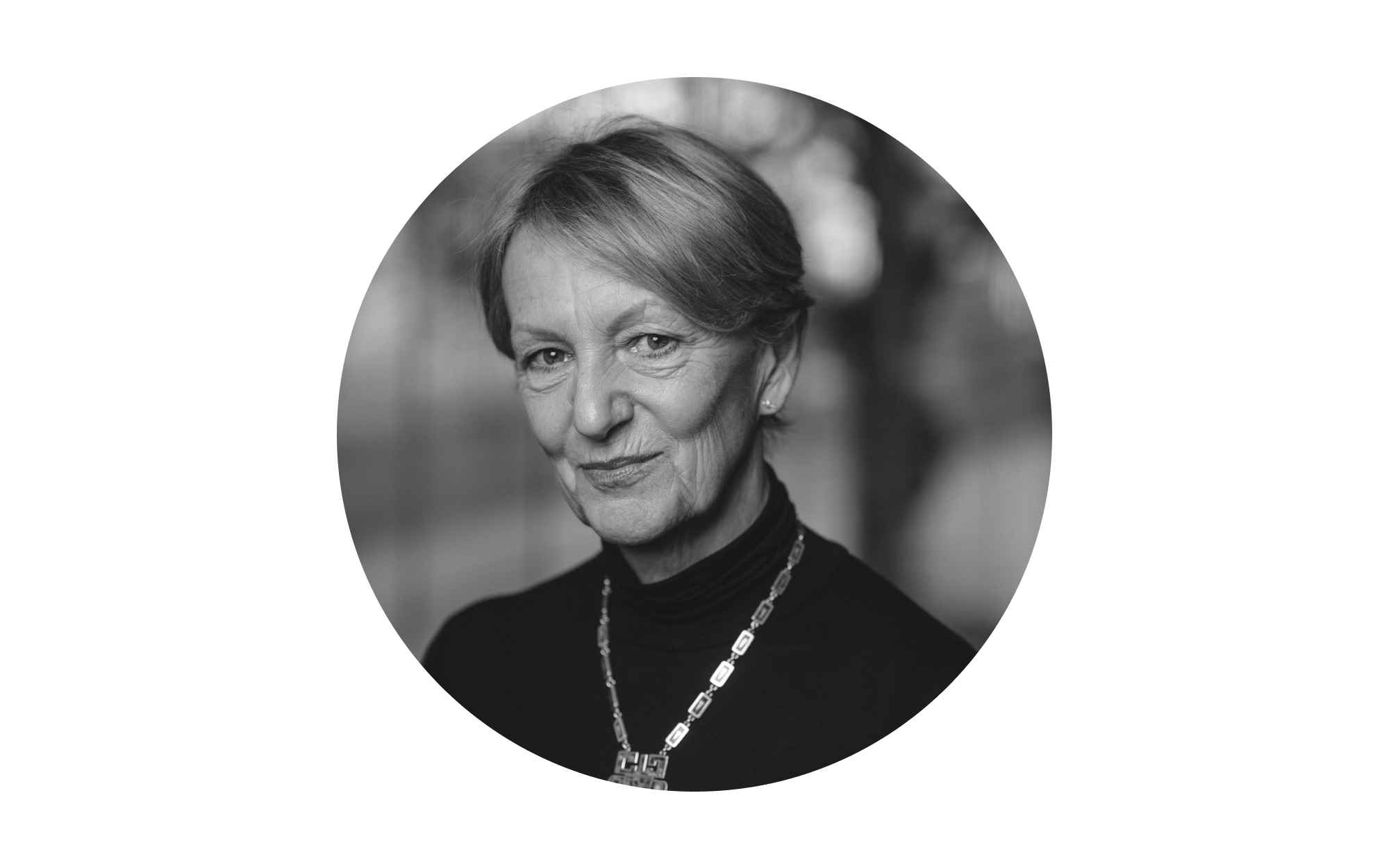 Has had a distinguished career history in performing arts management, including work with Cambridge Theatre Company, Manchester Royal Exchange, and 12 years with the RSC (9 years as Exec Prod and 3 years as a Producer). Subsequently, Lynda trained as a cognitive behaviour therapist and moved to Cornwall in 2013.
Samra Said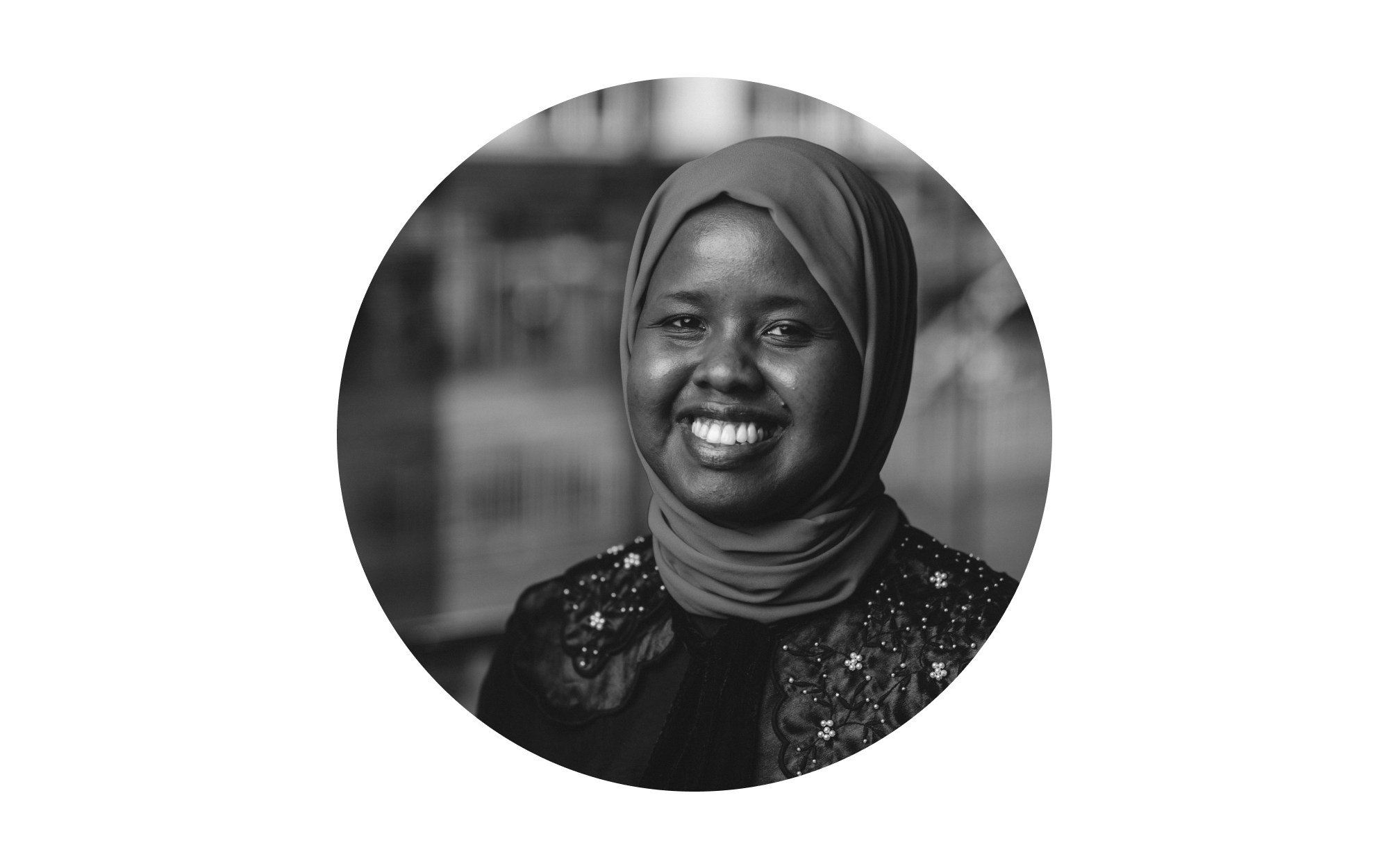 Samra is currently a London-based Senior Producer at Arts & Homelessness International, working with councils to co-create policy and programmes with people who are/have been homeless.
Sarah Fysh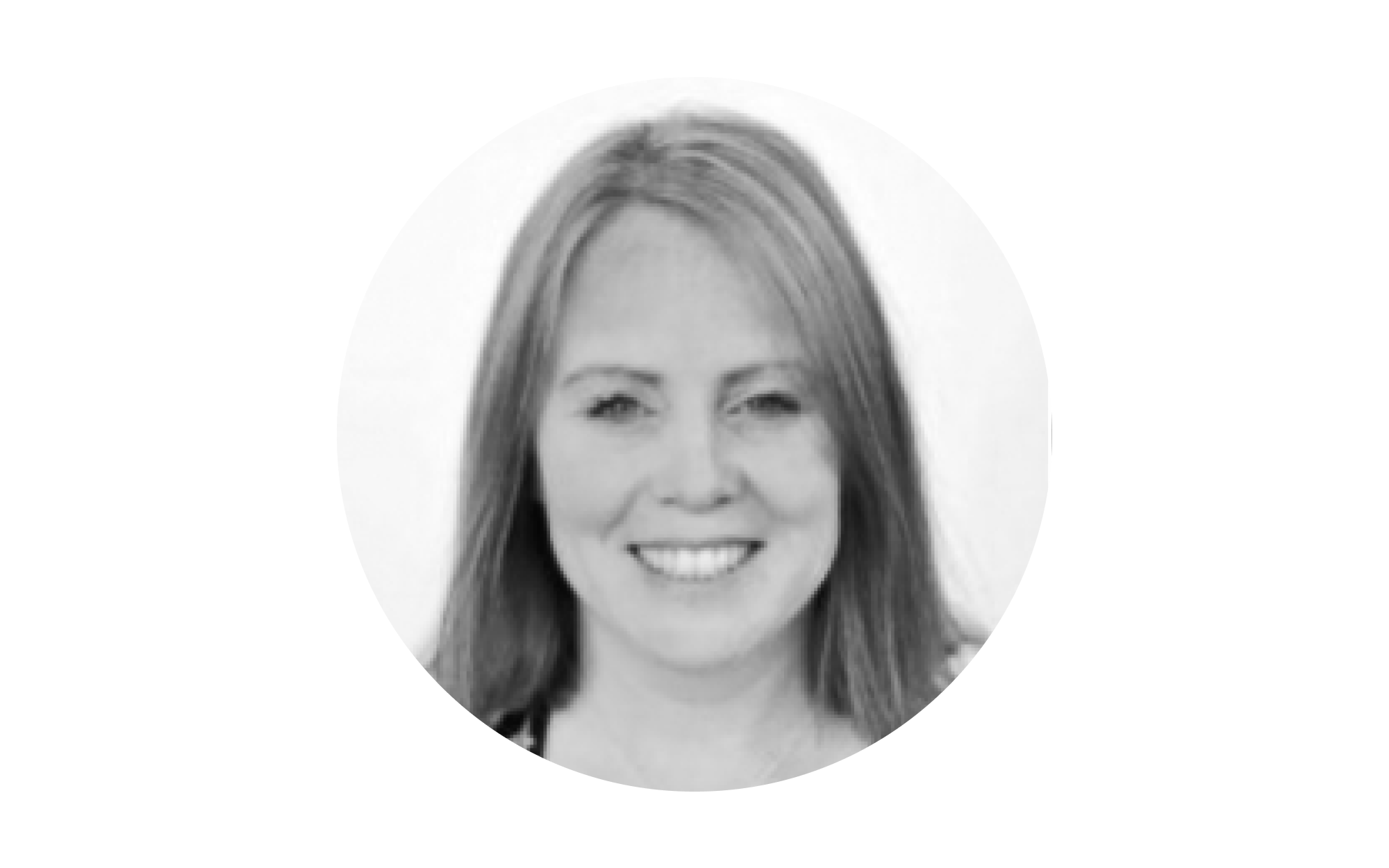 Sarah has over 20 years of experience as a communication and digital professional. Most of her career has been spent working in London within multiple industries, from television to banking. Since moving back to the West Country in 2013, Sarah has been Head of Content at the Met Office in Exeter. She manages a creative team of presenters, graphic designers, and videographers; producing 24/7 content for social media, broadcast, and news & media websites.
Born and raised in Plymouth, Sarah has had a lifelong passion for theatre since participating in young writing schemes in the 90s, going on to have plays performed at Barbican Theatre, The Drum and the Cygnet Theatre in Exeter. This experience encouraged her to go on to study Theatre and Media Drama at the University of South Wales.
Sarah is delighted to support Theatre Royal Plymouth as a Trustee and give something back to an organisation that has always been a source of pride to Plymouth, and one that has provided her with access to the world-class theatre since she was a child.
Sarah McAdam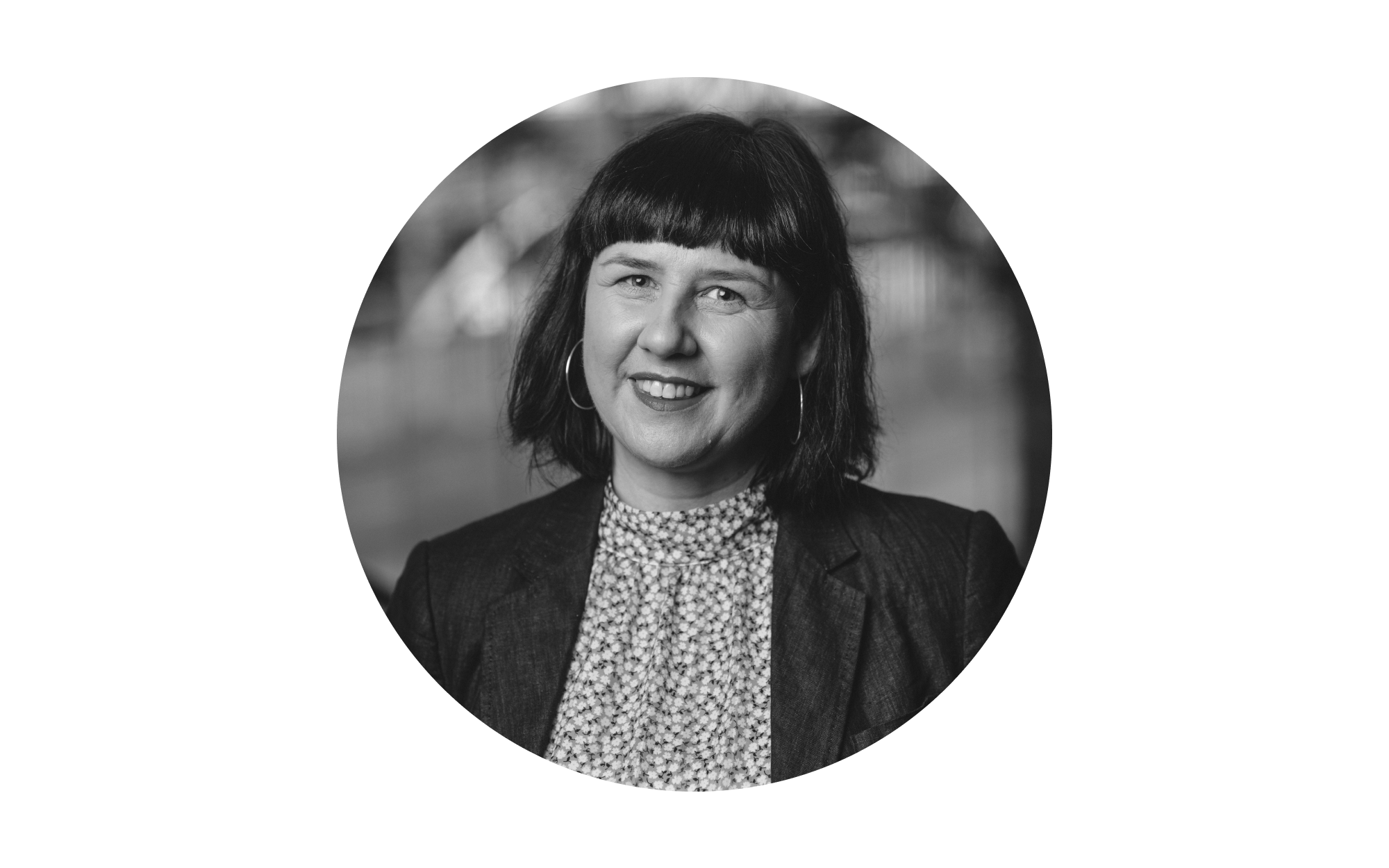 Is the Dean of Arts, Humanities & Social Sciences Plymouth Marjon University, having worked with the University for 12 years in various roles. Sarah brings experience in partnership and programme building and is also an external member of the Academic Board of North-Eastern University, London.
Shona Godefroy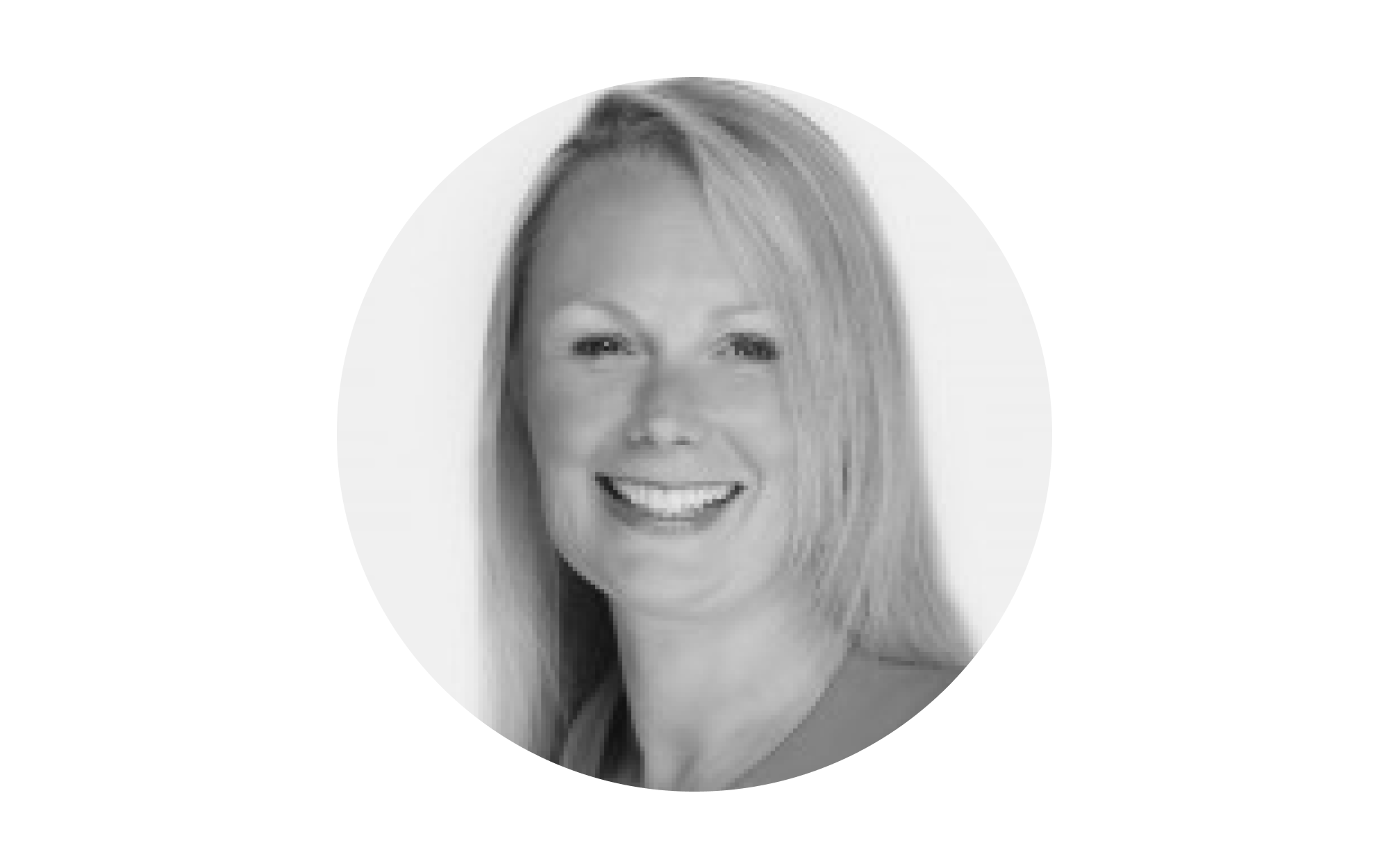 Shona is a qualified certified accountant and managing partner of Thomas Westcott Chartered Accountants; a regional accountancy practice with 17 offices across Devon and Somerset and a team of 250 people. She is Head of Audit for the practice and has a detailed knowledge of UK and International Accounting Standards, corporate governance and all aspects of financial reporting, and the systems required to support a successful business. She has extensive experience in assisting clients with reviews of their financial budgets and strategies, and implementation of financial systems and controls. Shona will be a member of the Audit and Risk Committee.
Shona lives with her husband and two young sons near Holbeton and regularly attends the theatre to see a variety of performances—appreciative of the broad range Theatre Royal Plymouth has to offer, including many performances that appeal to younger audiences.