We want you to know that creating a safe and friendly environment for all of our guests is our top priority. And hey, why not treat yourself to some delicious artisan ice cream or a refreshing drink during intermission? Our cafe is also open during the day for your convenience. Before you come to see us, be sure to check out our super helpful guide so you have all the info you need. Oh, and the best part? No matter where you sit in our theatre, you'll have a perfect view of the stage! You can check out the seating plans for all three of our stages, too. We can't wait to see you!
Theatre Royal Plymouth takes the safety and well-being of its audience and staff extremely seriously. With this in mind, the theatre has implemented a number of safety precautions to ensure a safe and enjoyable experience for everyone.
Hand sanitising stations are available throughout the venue. We offer contactless ticketing to reduce the need for physical contact between staff and guests. Guests are encouraged to book their tickets online in advance of their visit to the theatre, where possible. In the event that tickets need to be collected at the Box Office, a safe queuing system is in place to allow for social distancing. By working together and following these safety precautions, we can all enjoy the magic of live theatre in a safe and secure environment.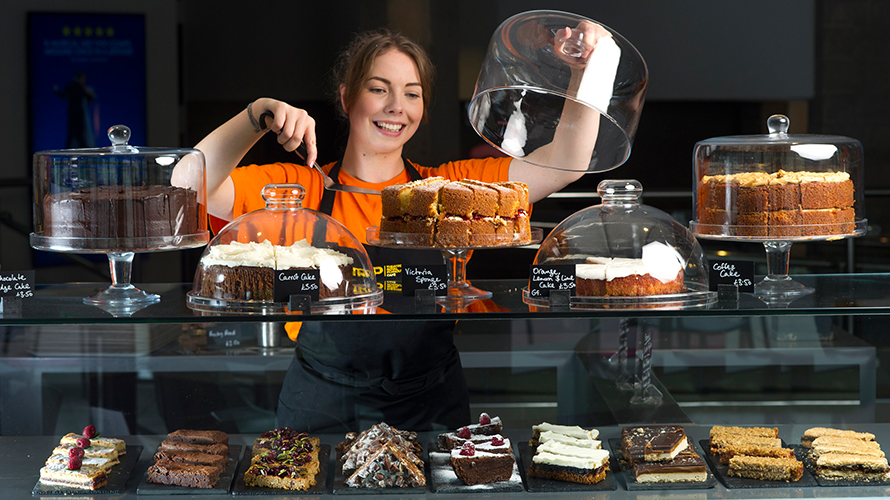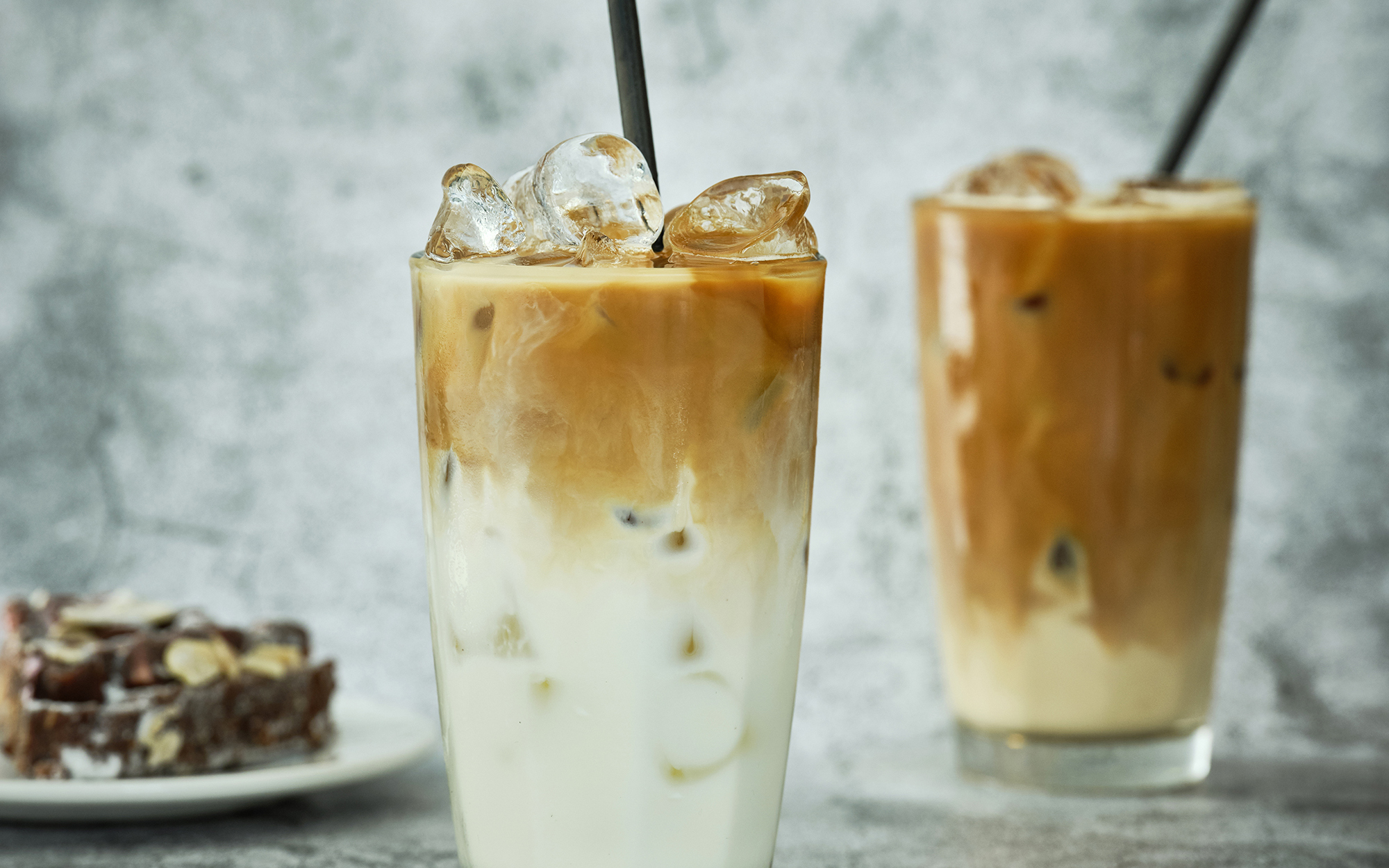 Café & Bars
We love welcoming our guests and providing a memorable experience. During interval, we invite you to indulge in our selection of delicious artisan ice cream or refreshing drinks, available for purchase in our café, which is also open during the day. We're excited to offer our Front of House spaces to members of the public every Monday to Saturday, from 10am to 2pm, as well as before and during all performances.
Our café proudly serves locally sourced, organic, and clean roasted coffee from Owens Coffee, along with sweet treats from Peck and Strong, based in Crediton, and a growing range of savoury items like Paninis and Toasties.
We kindly ask for contactless payment whenever possible, but we are also happy to accept payment by card and cash. Please note that some mobile sales points may be cash only. We kindly ask that any food or snacks brought in from outside be consumed in the foyers before taking your seat in the auditorium. We're thrilled to welcome you to Theatre Royal Plymouth and can't wait to provide you with an unforgettable experience.

Theatre Royal Plymouth
Theatre Royal Plymouth is the largest and best-attended regional producing theatre in the UK. The venue features three stages, The Lyric, The Drum, and The Lab, which host an eclectic mix of productions, including theatre, musicals, drama, ballet, and opera, catering to an extensive regional audience of over 2.1 million individuals spanning Cornwall, Devon, Somerset, and Plymouth. The venue boasts a team of more than 300 highly skilled staff, including leading artists and craftspeople, attracting over 300,000 annual visitors. As a registered charity, TRP turns over £15m annually and receives both National Portfolio Organisation funding from Arts Council England and yearly revenue support from Plymouth City Council.

Production and Learning Centre, TR2
The Production and Learning Centre, TR2, is a globally recognised hub for scenic design and construction, having provided sets to renowned producers for over 15 years. The centre offers a centralized platform for all production activities, including set, costume, and prop manufacturing, in addition to rehearsal, education, and communal spaces. TR2 is also the base for Theatre Royal Plymouth's engagement and learning activities. This work engages with communities across Plymouth and the wider region, delivering projects and workshops reaching 20,000 with a particular focus on engaging those who experience disadvantage or feel the arts isn't for them.

The Lyric
The Lyric stage at Theatre Royal Plymouth is a world-class performance space that can accommodate up to 1,300 guests. The stage has played host to a wide range of productions, including large-scale musicals, opera, ballet, and drama performances. With its state-of-the-art lighting, sound, and rigging systems, the Lyric is a versatile space that can be adapted to suit the needs of any performance. Its spacious auditorium and excellent sightlines from every seat ensure that guests can fully immerse themselves in the production. The Lyric stage at Theatre Royal Plymouth is truly a premier performance venue, known for its exceptional programming and outstanding guest experience.

The Drum
The Drum stage at Theatre Royal Plymouth is a smaller, more intimate performance space that can seat up to 200 guests. This flexible studio-style space is perfect for smaller-scale productions, experimental performances, and theatre-in-the-round shows. With its adaptable seating configuration, the Drum stage can be transformed to suit the needs of any performance, making it a highly versatile space. The stage is equipped with modern lighting and sound systems, as well as rigging and projection capabilities. With its unique atmosphere and intimate setting, the Drum stage provides a one-of-a-kind performance experience for both performers and audiences alike.

The Lab
The Lab is the smallest of the three performance spaces, offering an intimate and immersive experience for audiences. With a capacity of just 50 guests, The Lab is ideal for experimental productions, workshops, and intimate performances. The flexible seating arrangements and adaptable performance space make it possible for artists to create innovative and unconventional shows. The Lab is equipped with state-of-the-art lighting and sound equipment, as well as projection capabilities. Its size and versatility allow for unique and boundary-pushing performances, making it a favourite space for both performers and audiences looking for a more intimate theatrical experience.

The Gallery
The Gallery located on the first floor at Theatre Royal Plymouth remains committed to providing local artists with opportunities to showcase their work.
Current Exhibition: Life Draw — Showing until 19 June 2023
Kathy Wray invited a group involved in her classes to submit their creative work inspired directly and indirectly from the life drawing classes. Kathy is proud to present some of these amazing artists that have taken the time to exhibit together.
Meet the Artists events will be held on 8th June and 15th June 5-6.30pm.