Press Contact: Chris Baker
chris.baker@theatreroyal.com
---
TRP Stories: Jade Campbell and Polly Ferguson-Carruthers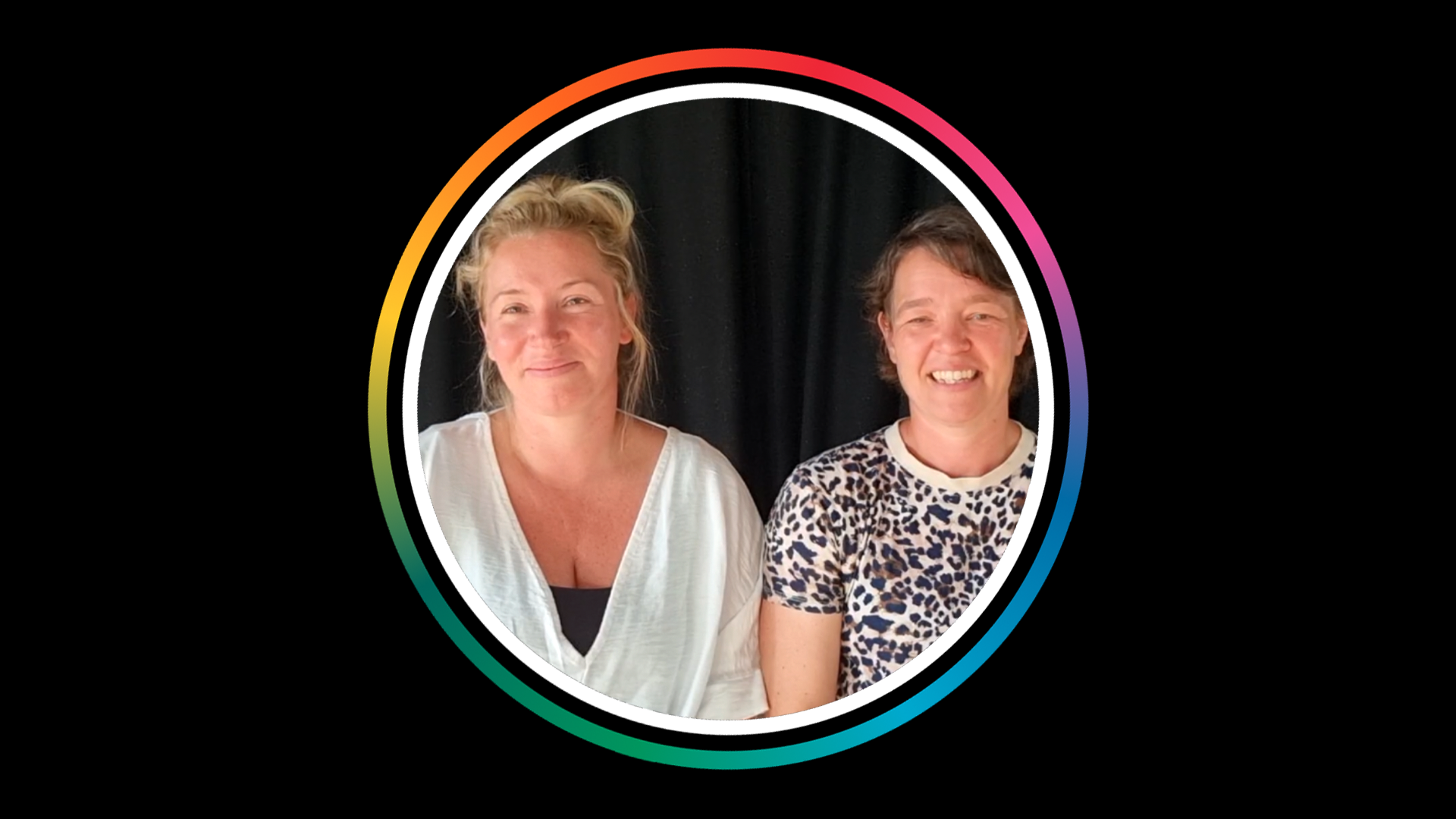 Jade Campbell and Polly Ferguson-Carruthers are about to take to The Drum stage and perform their first show under the umbrella of their theatre company Back-to-Back. They are part of the Lab Associates scheme, a year-long attachment to the theatre, which allows participants to develop a new piece of theatre work with the support of TRP.
The pair are no strangers to the world of the arts and have been facilitating theatre workshops for over 20 years. They are interested in how to create original theatre that fuses their love of participation and co-creating, with people who wouldn't normally access theatre or have a space to tell their own story.
Their passion for drama and performance was clear from a young age. Polly recalls going to the local pub with her dad.
 "There was always a wedding or function going on there, and if he couldn't find me, he knew I'd snuck into someone's party or event and I would be dancing on the stage. I had the best time. Being able to see people perform was just something that lit me up as a young person."
Jade's interest in theatre began while she was at school in Nottingham.
"I was very lucky because I went to a really cool multi-cultural school where we celebrated all different religions, food and festivals. We had theatre companies coming in, music workshops, so my first seven years were incredible. My Mum and Dad used to take me to the theatre all the time too, so it was always part of my life."
Both Jade and Polly found it challenging to break into the arts industry after school. Jade tried throwing herself into every opportunity she could.
"I remember writing letters to local theatres asking if I could do work experience and they never got back to me. It was difficult, it was hard in the South West."
It was this experience that prompted Jade, along with Erin Walcon, to set up Doorstep Arts, a community interest company providing theatre-based opportunities for young people in Torbay.
"We have regular participatory workshops, we have regular touring theatre to Torbay, we work in partnership with schools and venues and providing opportunities and mentorship."
Polly's journey into theatre saw her travel to Bali.
"In Bali, I was doing traditional dancing and mask making and then I went to London and taught in further education before moving back to Devon. I did a lot of supporting young people getting ready for auditions and working on large-scale productions. I absolutely loved it."
Polly and Jade first met at a Zumba class, and they began chatting about their shared love of theatre.
"That's when Jade asked me if I would run workshops at Doorstep Arts. Now, I run multiple workshops across the week. I'm also a drama teacher at a secondary school and a dance teacher at a primary school."
Jade's experience with TRP goes back 10 years, as she is also the lead practitioner on Our Space, the theatre's flagship community programme that works with adults with lived experience of homelessness, mental health issues, substance misuse, reoffending, or social isolation.
"It's just an incredible programme. I've worked with participants who I now see working in the theatre, either developing their own plays or having full time jobs in the theatre and I've seen this incredible progression route. It's mind blowing the power and impact Our Space has had on individual people's lives."
With the help of TRP through the Lab Associates programme, Jade and Polly are preparing to present their first show together called Suffrajitsu. The idea came from Jade's passion for – Brazilian Jiu Jitsu.
"I've been doing it for nine years and do between eight and 12 hours a week. I love it. I've even started teaching a woman's class.
"I heard that the suffragettes used Jiu Jitsu to combat police violence and the protests and I thought that was so cool. I did some scratches and wrote a script, but every time I went into the studio, I'd get a headache. I'm such a collaborative worker and so I didn't enjoy it. Then Polly came in one day and I asked if she would get involved.
"We wanted to make a show that people could relate to."
Suffrajitsu is a powerful kick back against the patriarchy. Set in a Brazilian Jiu Jitsu gym and a mobile spray tanning tent, they share stories of loss, sexism, body image, battles with food, and why they have to still fight for their rights, just like the Suffragettes did.
On performing in The Drum, Polly says "This is a dream. It's phenomenal. We are so excited and nervous."
Suffrajitsu is on from 12–13 September. Tickets can be bought through the Theatre Royal Plymouth website.
---
Watch Jade and Polly's video: