Helen Milne Productions Ltd, Molly Morris, James L Simon and Martin Platt for Bunce & Spider LLC, Theatre Royal Plymouth & Dundee Rep Theatre present
ISLANDER
A New Musical
 Conceived and Originally directed by Amy Draper
Staging and Associate Direction by Eve Nicol
Book by Stewart Melton
Music & Lyrics by Finn Anderson
CO-PRINCIPAL CAST
We have two casts for Islander The Musical, take a look here to see who's performing at your show!
LOIS CRAIG – EILIDH (Blue Team)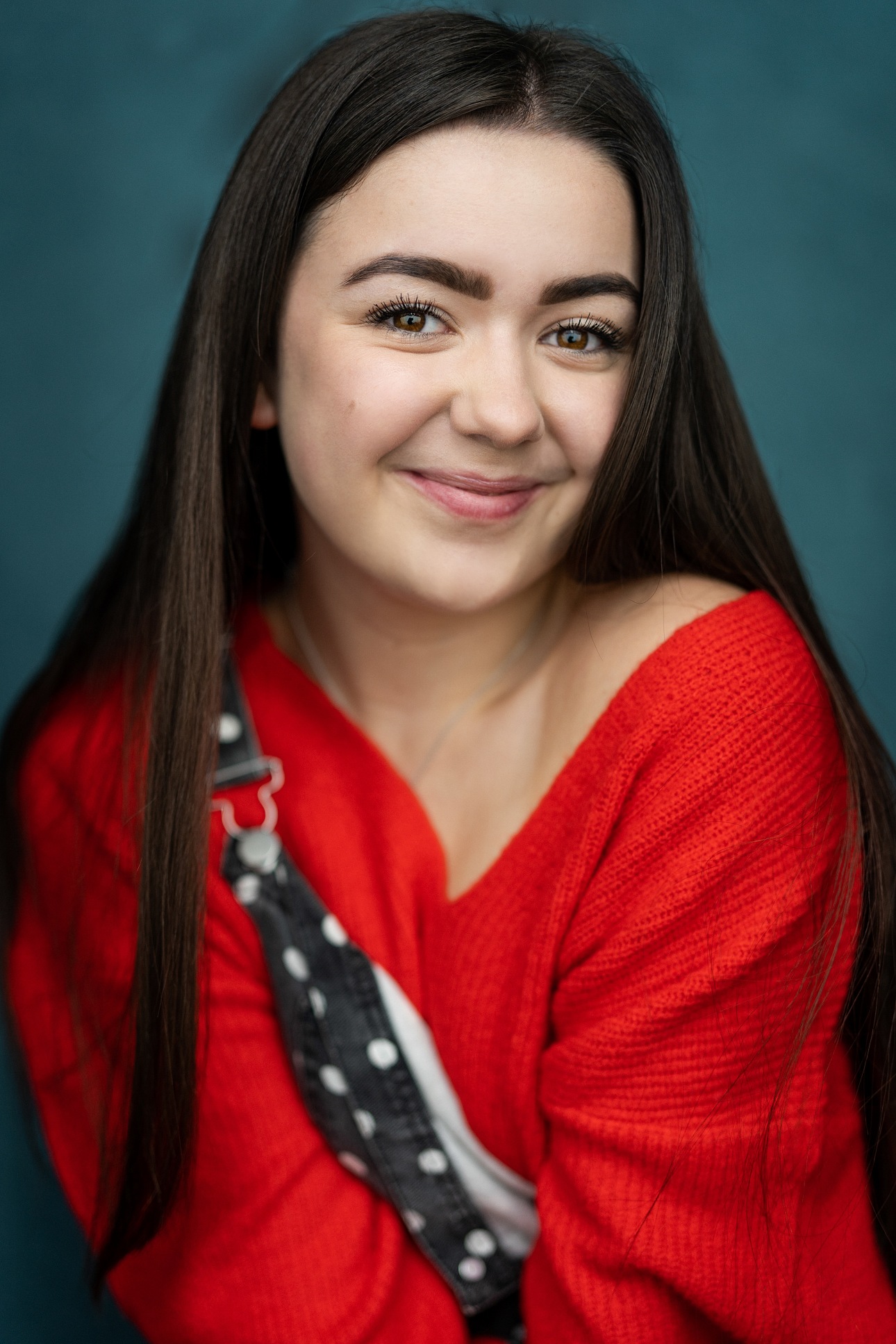 Lois is a 2022 musical theatre graduate from Mountview Academy of Theatre Arts in London. She is originally from Fife in Scotland. Theatre Credits include : Julie Jordan in Carousel (Mountview), Ensemble in Les Miserables (Mountview), Toni Tinsel in Santa's Little Astronaut (Macrobert Arts Centre). Lois has also been a professional voice over actor for almost 10 years. Credits include : Everest in Paw Patrol (Nickelodeon), Gail Whale, Hank's step Mum and Anya in Baby Shark (Nickelodeon), Frida in Barracuda Queens (Netflix). Lois would like to dedicate her performance to the memory of her Dad. She feels him with her during every step of her journey with Islander. '
JULIA MURRAY– ARRAN (Blue Team)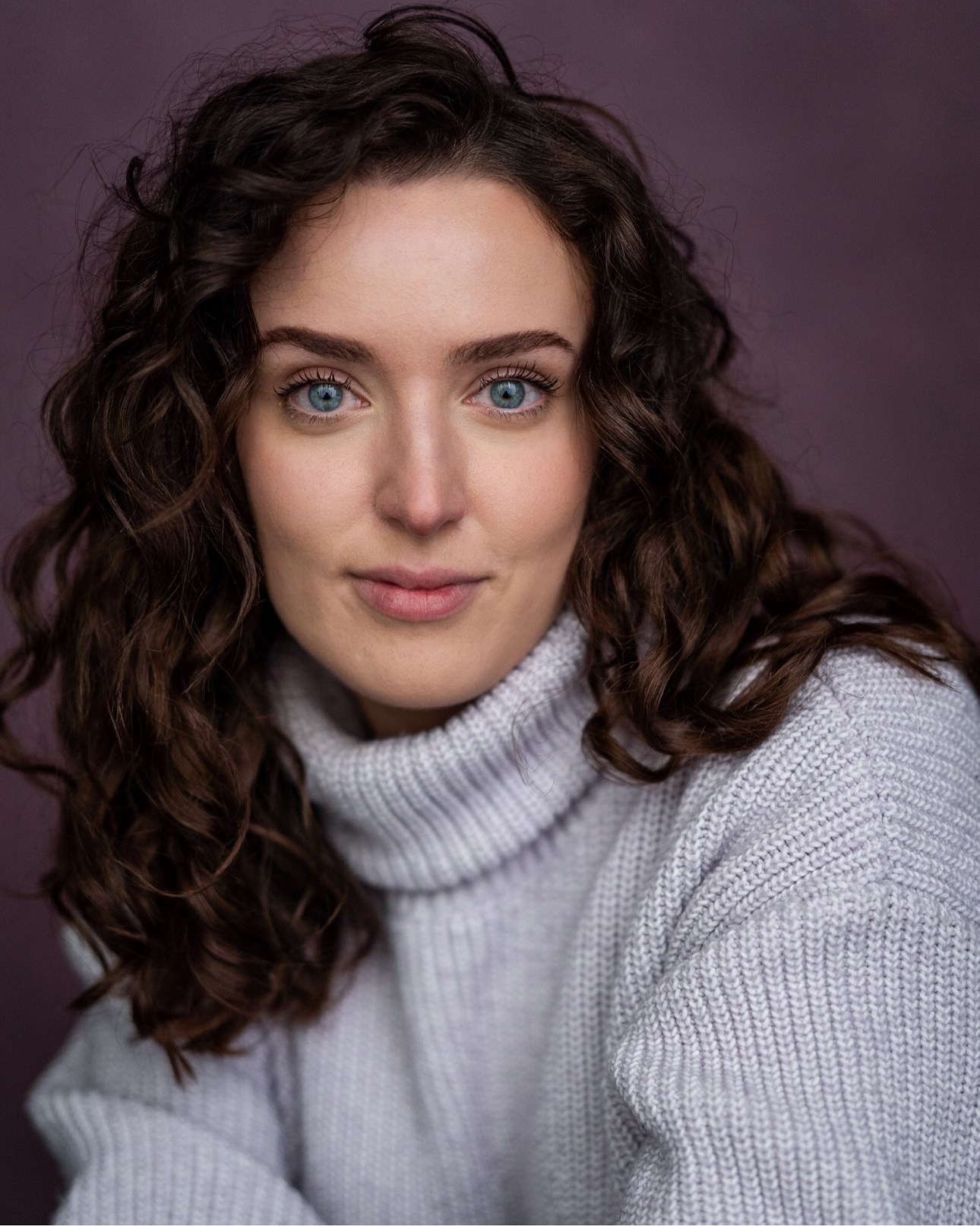 Julia trained at the Royal Conservatoire of Scotland and was the BA Musical Theatre Programme Prize Recipient 2020.  Recent Theatre credits include: Sleeping Beauty (Ayr Gaiety), Impromptu (Play Pie Pint), Underwood Lane (Tron Theatre), Thread (Kick the Door), Robin Hood (Cumbernauld Theatre), Rehearsed Readings with The Tron (The Grain Store) and Traverse Theatre (Cow & Pig), and City of Angles, The Baker's Wife, Assasins, Pippin, Don't Wait Too Long, Please , Bon Apetit (Royal Conservatoire of Scotland).
SYLVIE STENSON – EILIDH (Red Team)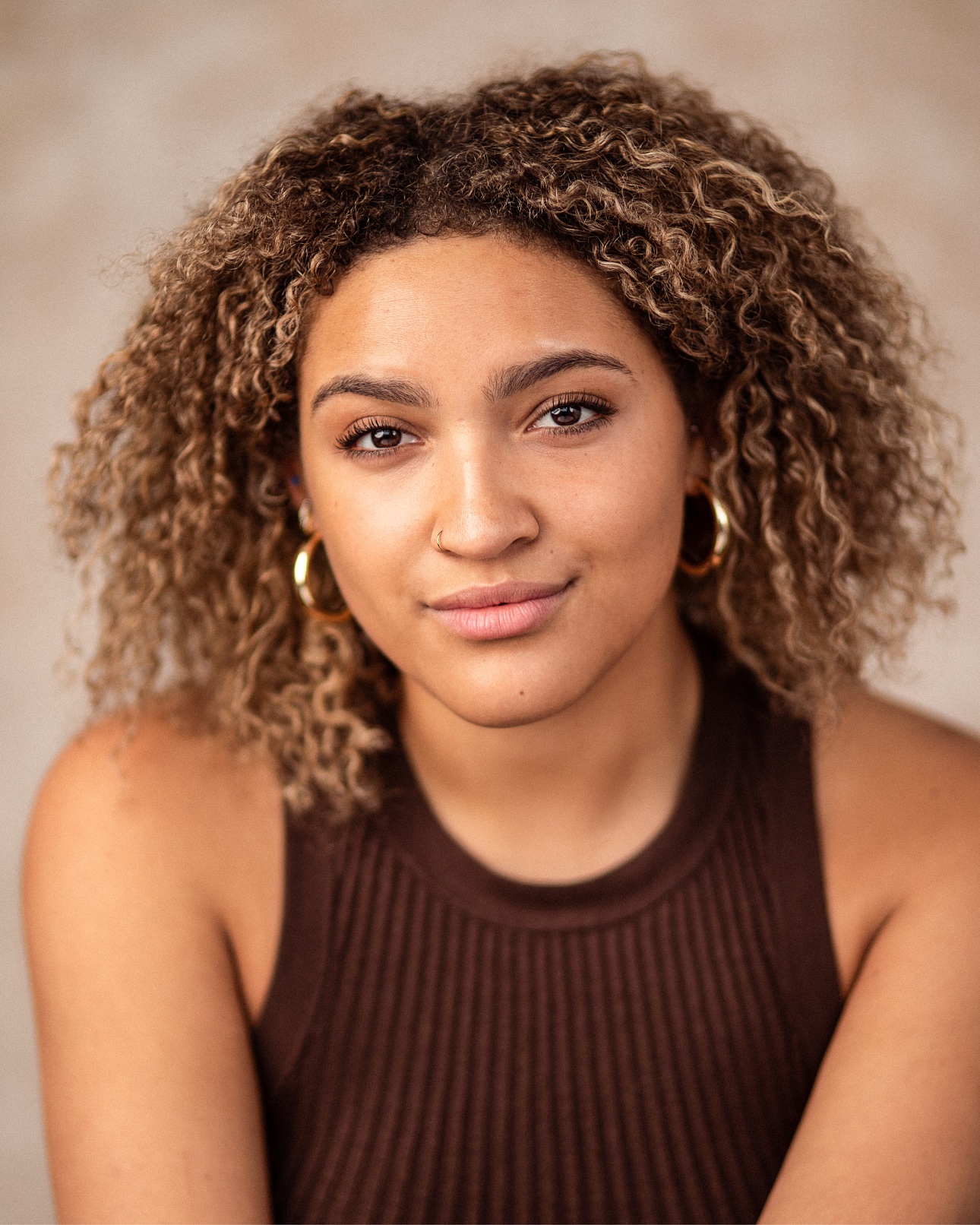 Sylvie Stenson is a Scottish- Caribbean actor from Glasgow. Sylvie trained at 'The Royal Conservatoire of Scotland in Musical Theatre. Since graduating this year, Sylvie has taken part in her first Edinburgh Fringe show Soon the Musical with Eclipse theatre. Now Sylvie is excited to take part in the Islander tour.
STEPHANIE MACGARAIDH – ARRAN (Red Team)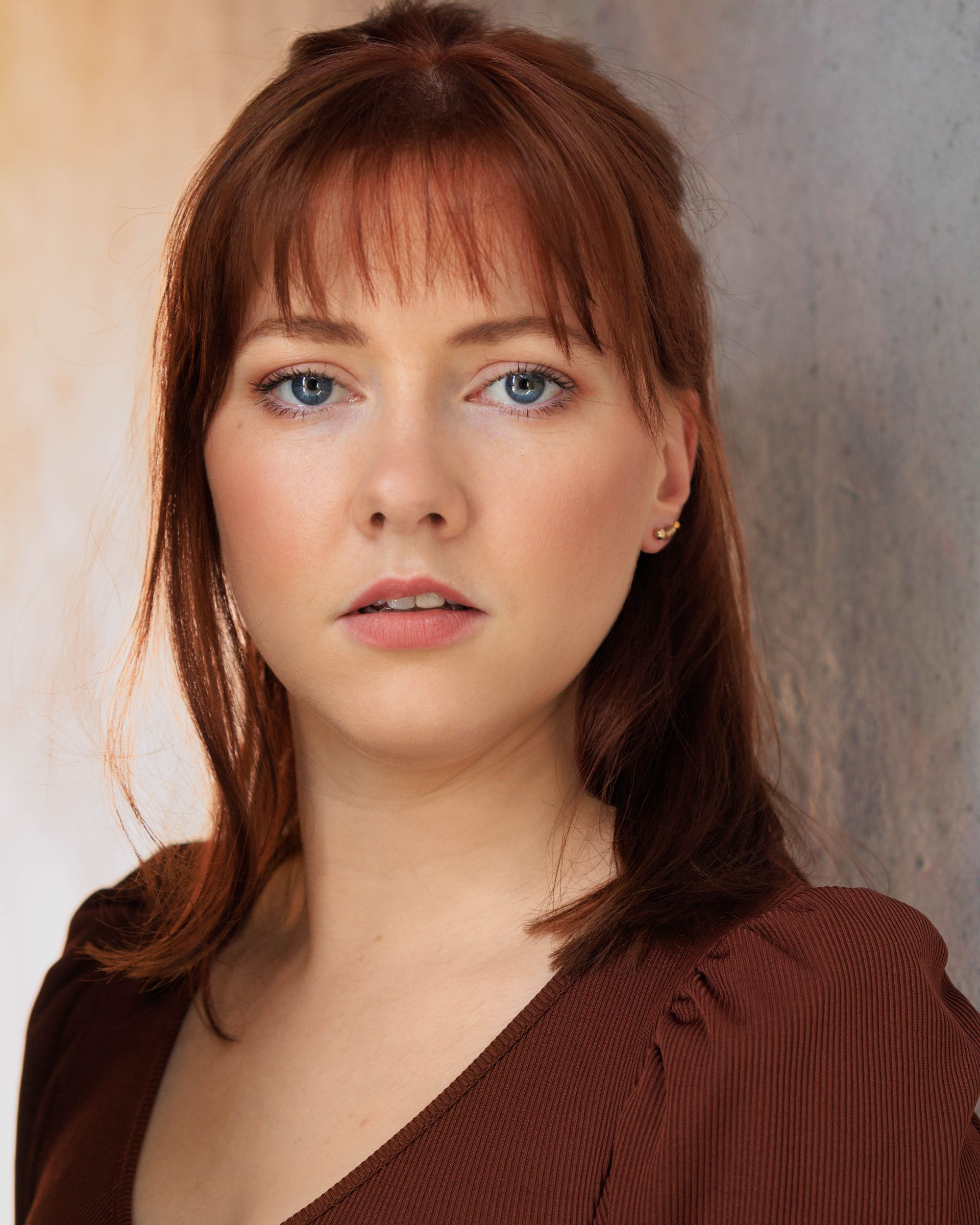 Training: Guildford School of Acting. Theatre Includes: Mistress Ford & Others/Musician in Merry Wives Of Windsor, Swing in A Mother's Song, Billie Bones/Captain Smollett/Musician/Puppeteer in Treasure Island. Other Credits Include: First Witch and others in Macbeth (award-winning audio drama, Almost Tangible), OneVoice 'Best Narrator' Nominee.
CREATIVE TEAM
AMY DRAPER – CONCIEVED & ORIGINALLY DIRECTED
Amy is based in Somerset, UK. She has directed projects at venues ranging from community halls to the RSC. Her passion is creating musical theatre. Recent shows include Islander (Off-Broadway, Southwark Playhouse, Summerhall, Scotland tour, Radio 4 and Dundee Rep film), Day of the Living (RSC) and These Trees are Made of Blood (Southwark Playhouse, Arcola).
EVE NICOL – STAGING & ASSOCIATE DIRECTION
Eve Nicol is Glaswegian director and playwright. Credits as Director include: Svengali (Pleasance/Pitlochry Festival Theatre), I Can Go Anywhere' (Traverse), The Drift (National Theatre of Scotland). As Writer:  If You're Feeling Sinister (BBC Arts/Avalon), One Life Stand (Middle Child). As Associate Director:  What Girls Are Made Of (Raw Material/Traverse).
STEWART MELTON – BOOK
Stewart Melton is a writer and dramaturg from Aberdeen, Scotland. His scripts include Seesaw for Unicorn Theatre, digital play Distance Remaining, audio drama Time Lapse and Two Endless Minutes for Young Vic. His dramaturgical work includes projects for the Royal Shakespeare Company, Bristol Old Vic and Hull Truck.
FINN ANDERSON – COMPOSER, LYRICIST, MUSICAL DIRECTOR & LOOP PEDAL DESIGNER 
Finn Anderson is a Scottish writer and songwriter whose work has been performed across the world. He has co-created four award-nominated musicals, tackling diverse subject matter and wide-ranging styles of music. His solo albums, and cast recordings of Islander and A Mother's Song are available on all major online music stores and streaming sites.
EMMA BAILEY – SET DESIGNER
Emma, a Bartlett School of Architecture UCL and Motley Theatre Design Course graduate, won the prestigious Linbury Prize for Stage Design in 2011 for Roy Orbison in Clingfilm. Nominated at the Drama Desk Awards for Best Scenic Design for Six the Musical, Emma's designs have graced global stages like Lena Horne Broadway, Vaudevillle Theatre West End, Glastonbury and Sydney Opera House. She's actively involved in theatre workshops and is a member of the architects' association STORE.
HAHNJI JANG 장한지 (THEY/THEM/형) – COSTUME DESIGNER 
Hahnji uses their passion for the fiber arts to upcycle garments and offer affordable affirming styling & costume design outside the limiting binaries of capitalism. Their current focus is @TranscendentPunk, a sustainability experiment started at Soho Rep reallocating theatre costumes to the queer BIPOC community.
SIMON WILKINSON – LIGHTING DESIGNER
Simon works internationally as a lighting designer for theatre, dance, and opera.
Highlights include the world premiere of Disney's Bedknobs and Broomsticks (UK & Ireland), Islander (New York / London / Edinburgh), Vanishing Point's Metamorphosis (Scotland / Italy), Vox Motus's Flight (worldwide) and Robert Lepage's production of The Magic Flute (Quebec City). Over the years, his lighting has created a Guinness World Record, brought thousands of people to a windswept forest and caused reports of an alien invasion.
SAM KUSNETZ – SOUND DESIGNER
Sam Kusnetz is a sound and projection designer who works in New York City and around the world. Favorite designs include Assassins at Classic Stage Company, the world premiere of When We're Gone at Lyric Theatre of Oklahoma, and Islander, of course! Sam is a proud member of United Scenic Artists and the founder of Team Sound, a creator of theatrical tools.
KATHERINE SKENE – CASTING DIRECTOR
Katherine has worked in casting for several years, spending the majority of her time as the casting assistant for Pippa Ailion Casting working on many West End productions. She now runs her own company 'Katherine Skene Casting' and is a probationary member of the Casting Director's Guild. She also won 'Best Casting in a Musical' for Come From Away at the Casting Director's Guild Awards in 2020.
SHILPA T-HYLAND – UK ASSOCIATE DIRECTOR
Shilpa T-Hyland trained at the Royal Conservatoire Scotland. Credits include: Wickies (Paul Morrissey, Chris Wheeler, Molly Morris), Revolution Days (Bijli), We'll Meet in Moscow (Traverse Theatre), Roxana (Paisley Book Festival). Associate Directing: Burn (National Theatre Scotland), Still (Traverse Theatre), Pride and Prejudice* (*Sort Of) (Lyceum Theatre etc.), and 306: Dusk (NTS).
A Special Mention To:
LASSE FISCHER – DESIGN ASSISTANT
KATIE BARNETT – VOCAL COACH
Production Team For Islander:
JASMIN DAVIES – PRODUCTION STAGE MANAGER
Jasmin is a London based Stage Manager, often found working on musical theatre across the UK, and most recently on Matilda (West End). She is on the UK Equity Stage Management Committee. Jasmin joined the Islander team in 2019 and is very excited to return to the isle of Kinnan!
ANNA FRIERE CAMACHO – ASSISTANT STAGE MANAGER
Anna completed an MA in Stage and Production Management at GSA in 2021 and has since worked in stage management on shows across the UK. Since graduating, she has developed a particular interest for working on new writing and with young performers
TOM MULLINER – LX PROGRAMMER
JAMES GARDNER – SET ELECTRICS
HELEN MILNE – UK GENERAL MANAGEMENT
DOREEN SAYEGH & ANNIE SHEA GRANEY & MARTIN PLATT – US GENERAL MANAGEMENT
For Theatre Royal Plymouth: 
DAME DARCEY BUSSELL DBE – CHAIR OF THE BOARD
JAMES MACKENZIE-BLACKMAN – CHIEF EXECUTIVE & EXECUTIVE PRODUCER
HELEN COSTELLO – CHIEF OPERATING OFFICER
LIZ KING – EXECUTIVE DIRECTOR, PRODUCING AND PROGRAMMING
JAMES GREENACRE – DIRECTOR OF EXTERNAL AFFAIRS
ANNETTE EARL – HEAD OF TICKETING AND SALES
LAURA EDWARDS – HEAD OF ARTISTIC PLANNING, STAGES
LEWIS EYNON – HEAD OF FINANCE, RISK & IT
MATT HOYLE – HEAD OF TECHNICAL
ROSS AYLING – HEAD OF VISITOR EXPERIENCE
SARA RHODES – ASSOCIATE DIRECTOR, CO-CURATED AND OUTDOOR WORK
SAVANNA MYSZKA – HEAD OF MARKETING AND COMMUNICATIONS
SEBASTIAN SOPER – HEAD OF PROJECT DEVELOPMENT
BRENDAN CUSACK – HEAD OF WORKSHOP
DEBORAH CLINTON – HEAD OF PEOPLE
EDWARD BORLASE – HEAD OF INSIGHT & REVENUE MANAGEMENT
EMMA TAYLER – HEAD OF GOVERNANCE & BUSINESS SUPPORT
HUGH BORTHWICK – HEAD OF PRODUCTION
JANE PAWSON – HEAD OF ARTISTIC PLANNING, PROJECTS
JOHN SPREADBRIDGE – HEAD OF ESTATES
JOHN PURKIS – DRUM / LAB MANAGER
PETE HARBOTTLE – DRUM THEATRE TECHNICIAN
HOLLY HARBOTTLE – DEPUTY HEAD OF SOUND
MARCIN MISHKE – STAGE TECHNICIAN
OLLIE HOWE – STAGE TECHNICIAN
JOE KNIGHT – TECHNICAL DESIGNER
DAN MITCHAM – HEAD OF SOUND
DELIA LANCASTER – HEAD OF WARDROBE
LUCY COOKSLEY – MARKETING OFFICER
CHRIS BAKER – DIGITAL CONTENT MANAGER
MEGAN STONE – MEDIA & COMMUNICATIONS OFFICER
THE PRODUCERS
SETASEA LLC
SETASEA LLC is Molly Morris, James L. Simon, Martin Platt for Bunce and Spider, LLC, Helen Milne, Rosemary and Kenneth Willman, Kevin Ryan & Diane Scott Carter, Dawn Smalberg & Bev Ragovoy, Heni Koenigsberg & Lauren Koenig-Plonskier, Alan Shorr, Neil Gooding Productions, Maya Leibman and Robert Gross, Ira Gaines, Pump Priming Productions, WheelerMorrissey, Jodi Kaplan.
HELEN MILNE PRODUCTIONS  
Helen Milne (Producer) is an alum of the Stage One Producer Scheme and a recipient of the Ian McKellen Producing Grant 2022. Credits include At the Illusionist's Table (conceived, co-created and co-produced for Edinburgh Fringe 2013-2017), Islander – A Filmed Reimagining (co-produced with Dundee Rep and Eden Court) and Roald Dahl's The Wonderful Story of Henry Sugar co-produced with The Roald Dahl Story Company.
THEATRE ROYAL PLYMOUTH
Theatre Royal Plymouth is a registered charity providing art, education and community engagement throughout Plymouth and the wider region. We engage and inspire many communities through performing arts and we aim to touch the lives and interests of people from all backgrounds.
MOLLY MORRIS
Molly Morris Come From Away (Broadway, West End, North America), Diana (Broadway), Kathy & Stella Solve a Murder (UK). Molly is co-founder of Ghost Light Global, Entertaining Adventures. ghostlightglobal.com
JAMES L SIMON
James L Simon (co-producer): Tony, Drama Desk, Off Broadway Circle Critic award nominee. Shows include Bells Are Ringing, The Woman In Black, Pippin, The Velocity Of Autumn, and Damn Yankees (London with Jerry Lewis). Off West End, he produced the critically acclaimed The Marriage Of Alice B Toklas at Jermyn Street Theater, 2022.
DUNDEE REP THEATRE
Dundee Rep Theatre sits at the cultural heart of Dundee as a centre of creative excellence, establishing a reputation as one of the UK's leaders in theatre production, carrying the Dundee brand far and wide. Creating and delivering work for local, national and international audiences, Dundee Rep Theatre has been instrumental in creating a number of award-winning and award-nominated productions
PUBLICITY ARTWORK BY FEAST – Featuring Orignal Cast Kirsty Findlay and Bethany Tennick
Special thanks to:  
Kristy Findlay, Bethany Tennick (Original Cast) Sweater built by Sandra Bean. Shetland Heather yarn provided by Aran. Knit, grown, and spun on the Shetland Highlands. Iain, Laura Wright and the team at Impact Arts in Glasgow. Paul Tracey, Camrie Palmer and Alasdair Satchel.
Originally staged and produced in the UK in 2018 by Helen Milne Productions in association with Mull Theatre and the support of Creative Scotland. Originally produced in New York by Setasea LLC.