By: Sam Tucker, TRP Blogger
August 2023
The Sad Club opens in The Drum this week and I was lucky enough to get to chat to the cast and creatives involved in the show.
Written by Luke Barnes, The Sad Club was first performed as part of National Theatre Connections, and TRP auditioned over 75 people to find the strong company of 23 to make up the cast for this summer's Young Company show.  These young people have been rehearsing for three weeks and travel from as far afield as Kingsbridge, Tavistock, Liskeard and Ashburton to collaborate to put on this unique show.
Director Amy Clarke describes this "super-talented cast" as a "a group who are passionate about being in a rehearsal space, forever positive and willing to experiment and take risks with the process." Assistant Director Immogen Hayes adds: "They're here because they're really interested in theatre. They're bright with good focus and great ideas."
The show features live music and Musical Director Chris Hamilton thinks people should come and watch the show "because it relates to experiences we all have and is being delivered by a wonderfully talented cast of emerging talent, including a live band made up of cast members."
He continues, "sadness touches each and every one of us – this has opened conversations up."
So, what is the show all about? Amy explains "We are all part of 'The Sad Club' in some way. We have all experienced and experience the feelings that are under the 'sad' umbrella, and can relate to the various situations being explored." Cast member Ella adds that  "The show reveals snapshots of different people in different locations, in different times all going through similar struggles and insecurities. The Sad Club is sure to be relatable to almost everybody and will, with hope, bring people together."
I asked the cast and creative team to sum up their show in three words. This was what they said – with relatable, heartfelt and intriguing being the most used words. Note that 'sad' was only used once to describe this insightful show!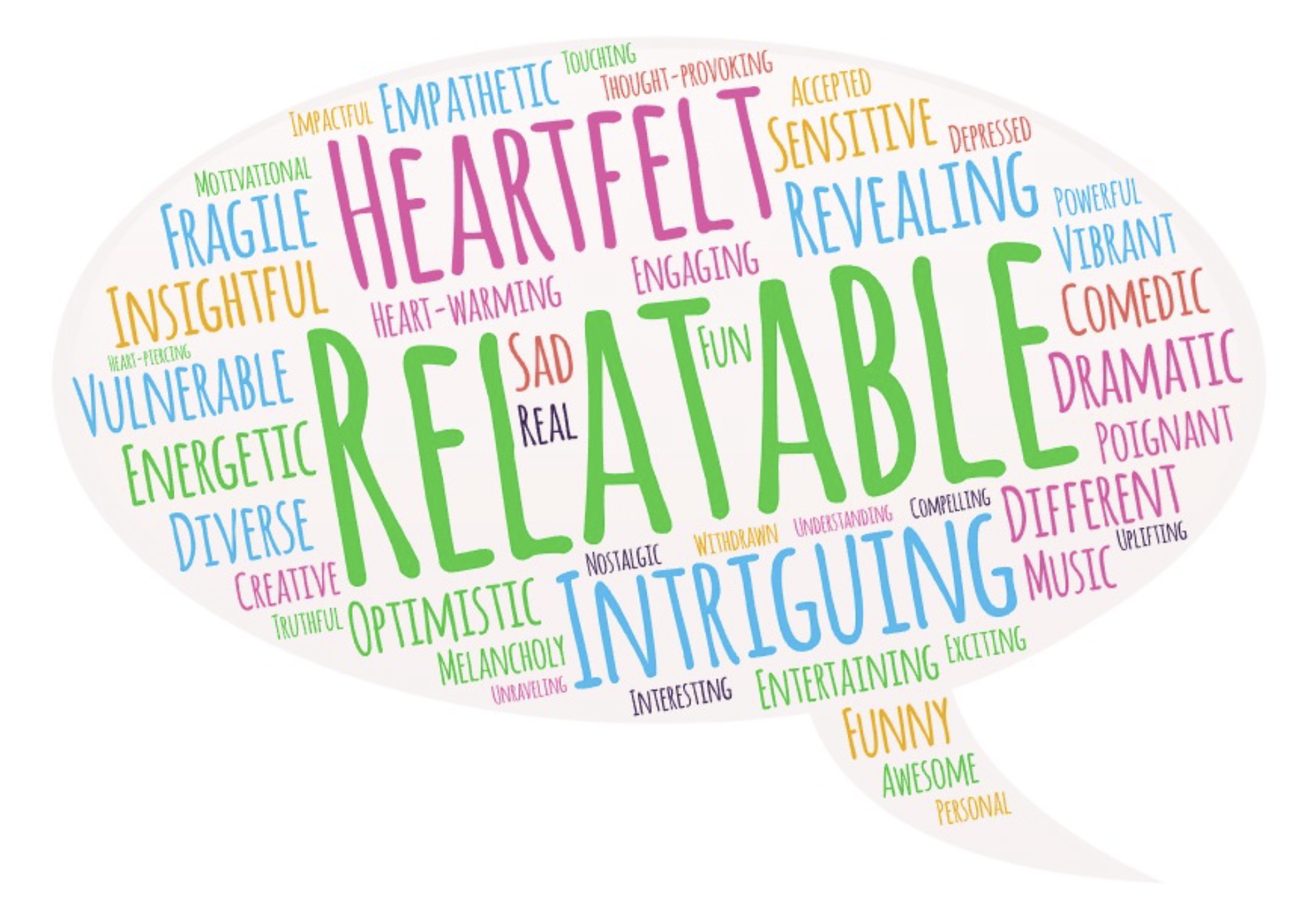 With a show about teenagers, through the eyes of teenagers and played by teenagers, I wondered if the young cast had learnt any positive lessons for life from their experience. The answer was a resounding yes and here are some of the mantras learnt from The Sad Club.
Oscar:  "No matter what there are people who will always support you."
Kayleigh: "You are not alone no matter what and you shouldn't feel embarrassed to speak about how you feel."
Issie: "Live your life for yourself and not for others."
Harriet: "Don't pretend to be someone you aren't"
Poppy: "Sadness is a normal human emotion"
Ella: "Everyone is in the Sad Club and that's okay."
Samuele: "Even though everyone's journey is different you can see similarities between."
Leila: "When you walk in a room there will usually be someone who has had the same thoughts as you and understands."
Josh: "Some new strangers that we meet may be closer to you than you first think in many ways. And they can turn out to be amazing friends."
Summer: "You can deal with anything because everyone is in the 'club' and understands you."
Robbie: "Everyone feels bad sometimes, but we will always get through it. A good friend can make all the difference."
Kai: "When you are feeling down there will always be someone who is there for you and they may not understand but they will try."
This highlights the power and positivity of theatre for me and as a parent of a not-quite-teen, I'm really looking forward to seeing this poignant show.  I'm excited about the concept of taking something that sounds negative – the Sad Club – and transforming the narrative to normalise this emotion and reassure audiences in the process. Cast member Poppy says "This show is very optimistic and reassuring. I feel that the audience will leave with a better understanding of each other/others"
Fellow cast member Robbie sums The Sad Club up – "It's a very fun show with live music and an amazing cast. Because of how diverse the script is, I think there's something for everyone to relate to and you might just learn something."
There are still some tickets available to book. Don't miss out because I think this show is going to be something really special that will resonate with young and older alike.