Today (Wednesday 07 December) Theatre Royal Plymouth are pleased to announce the appointment of nine new members to their Board of Trustees.
Earlier this year, as part of a period of creative and organisational development, TRP began recruitment for new Trustees to increase and diversify their Board. As important custodians of the charity and who set the strategic direction for the theatre, this has been a great opportunity to add more voices, diversity and experience to their Board.
The new Trustees announced today are: Dawn Bebe, Angie Bual, Alastair Coomer, Lynda Grzelinski, Andy Ibbs, Sarah McAdam, Julie Nash, Samra Said and Hannah Sloggett.
The new trustees join existing trustees: Nick Buckland OBE (Chair), Bronwen Lacey (Vice Chair), Emma Huxham, Sarah Fysh, Shona Godefroy, James Pidgeon and Imogen Kinchin.
James Mackenzie-Blackman, Chief Executive and Executive Producer at Theatre Royal Plymouth said: "Early in 2022 our Trustees set an ambitious target to increase the size of the board to ensure we are fit for the future. TRP, and the cultural sector, more broadly, continue to face significant challenges to our business models due to the social and economic operating conditions. I am thrilled that we have secured such exceptional, and such diverse talent, that I am sure will help us navigate the months and years ahead whilst remaining creatively ambitious and courageous."
As the largest producing theatre in the South West, TRP plays an important anchor role in the cultural life in the city of Plymouth and the wider region. Their new Trustees will offer a broad range of viewpoints and experience which will support TRP's beliefs in the widest sense of diversity as they strive to reflect that.
James Mackenzie-Blackman took up post as Chief Executive of TRP in January and eleven months on, after an extensive period of listening, getting to know the organisation, the city and some of the theatre's key stakeholders, TRP are preparing to enter a new chapter in the life of the charity.
Chair of Theatre Royal Plymouth's Board of Trustees, Nick Buckland OBE said: "It is an exciting and interesting time for our new trustees to be joining our board and I was delighted in the interest shown in the opportunity to join the board from the large number of high-quality applicants we received. Our new trustees have already made an impact and will only strengthen the exceptional organisation that is the Theatre Royal Plymouth. I look forward to working with them."
The new Trustees officially took up their posts on Tuesday 29th November where they were welcomed by existing Board members and TRP staff.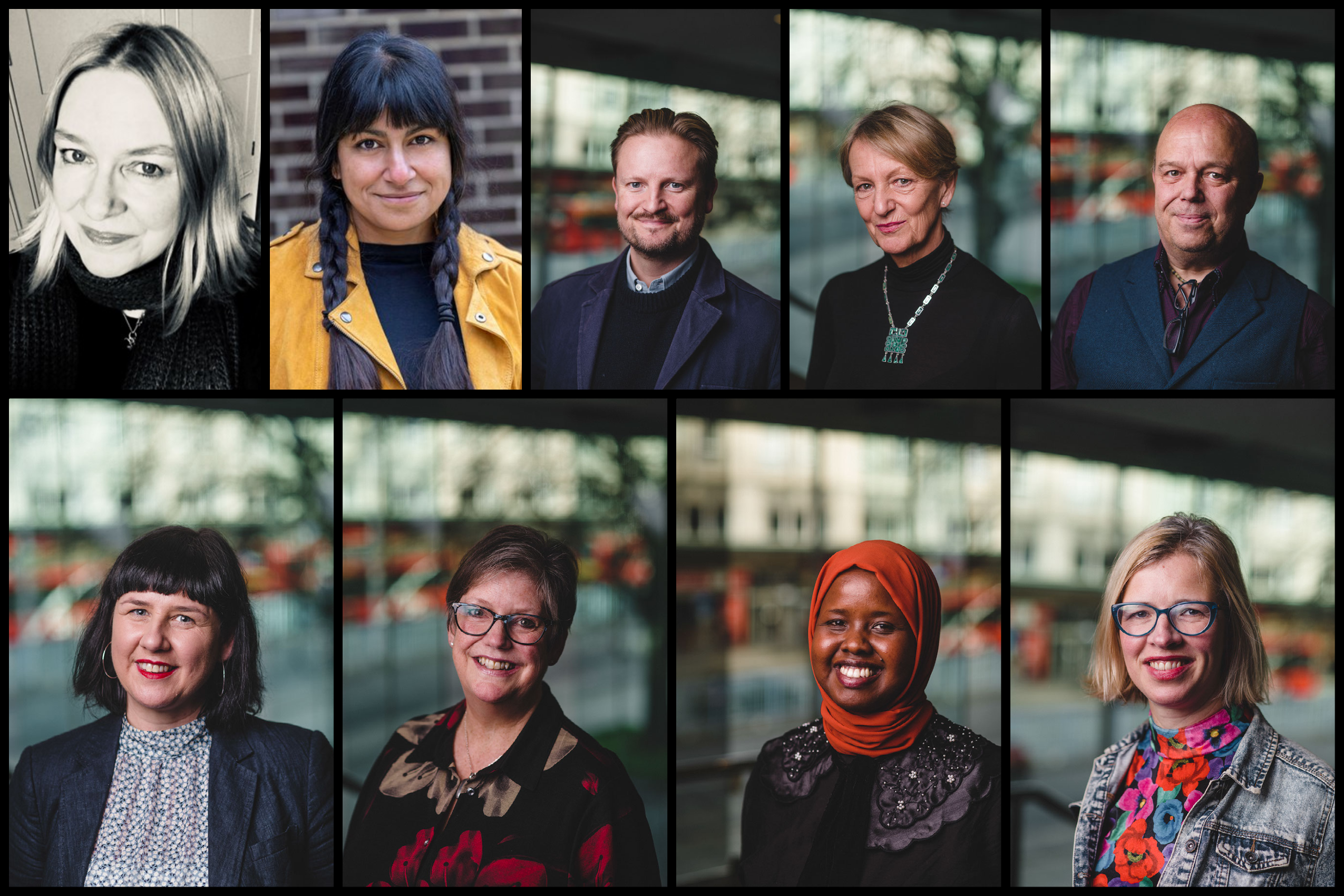 Find out more about our new Trustees in the images below: