BLACK AND WHITE FRIDAY OFFER!
Save 25% on Full Price Band A & B tickets for The Artist when purchasing with any other show at the same time!
The offer will automatically apply when qualifying tickets are added to your online basket.
Alternatively, call our Box Office on 01752 267222 (Mon – Sat, 10am – 5pm).
This offer will exclusively run until Friday 01 December at 11.59pm.
In 1920s Hollywood the business of making dreams come true is in full swing.
Silent movie icon George Valentin has long been the darling of the silver screen when he falls for aspiring actress Peppy Miller. But while her star is about to rise, his might soon flicker out: amidst all the glamour, laughter and romance, the silent movie industry is on the brink of a revolution. With the Talkies on their way, George must either find his voice in a brave new world or lose everything he holds dear to a bygone era.
The Artist will star multi award-winning international dancer and actor Robbie Fairchild as George Valentin, West End favourite Gary Wilmot as Al Zimmer, and introducing Briana Craig (42nd Street tour) as Peppy Miller.
The Artist has mesmerised film audiences across the world for over a decade, winning five Academy Awards, seven BAFTAs and three Golden Globe Awards. Now the beguiling love story is reinvented for the stage in a dazzling celebration of silent cinema that blends cutting-edge theatre-making with iconic music of the period.
Michel Hazanavicius' gloriously funny and tender film is co-adapted by acclaimed writer Lindsey Ferrentino alongside director and Olivier Award-winning choreographer Drew McOnie. Set and Costume Designs are by Christopher Oram, Music by Simon Hale, Lighting by Zoe Spurr, Sound by Simon Baker, Video by Ash Woodward, Puppetry by Maia Kirkman-Richards and Casting by Will Burton CDG.
Based on the original film by Michel Hazanavicius. Co-adapted for the stage by Lindsey Ferrentino and Drew McOnie. Directed and choreographed by Drew McOnie. The Artist is a McOnie Company production produced by Theatre Royal Plymouth, The McOnie Company, Playful Productions, Bill Damaschke, Stephen and Nancy Gabriel and Underbelly.
Important information
Tickets:
From: £18.00
Please be aware that this production includes references to suicide and gun shots.
Further content information will become available for this production soon.
Please note – most of our productions feature flashing lights and loud sounds.
If you require this information prior to booking, please check back for updates or call our Box Office on 01752 267222
Captioned performance – Thu 23 May, 7.30
BSL interpreted performance – Fri 24 May, 7.30
Audio Described performance – Sat 25 May, 2.30 (touch tour 1.30)
The Artist Preview Performances take place Sat 11 – Thu 16 May. A preview performance is a showing that precedes its official opening, allowing the production team to see if any changes need to be made.
Did you know our Friend Members can get £5 off 2 tickets for Monday – Thursday performances (excluding preview performances) for THE ARTIST. Add a Friend Membership to your basket and claim this offer now or check out our other Membership options.
2011 Film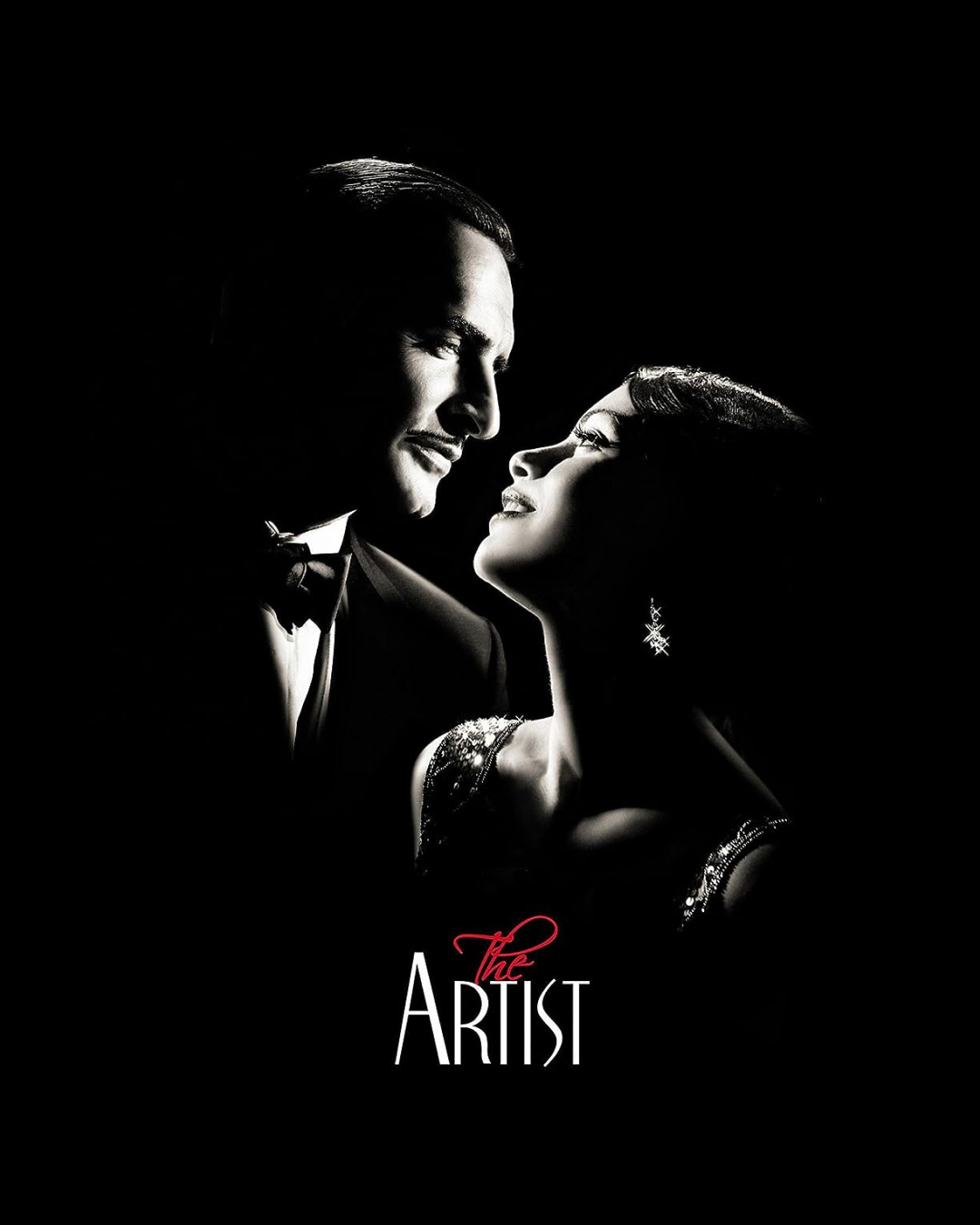 The Artist
In the 1920s, actor George Valentin (Jean Dujardin) is a bona fide matinee idol with many adoring fans. While working on his latest film, George finds himself falling in love with an ingenue named Peppy Miller (Bérénice Bejo) and, what's more, it seems Peppy feels the same way. But George is reluctant to cheat on his wife with the beautiful young actress. The growing popularity of sound in movies further separates the potential lovers, as George's career begins to fade while Peppy's star rises.
PG 13 | Romance/Comedy/Drama | 1h 40mins | 2011
Watch the film
Rent on Apple TV
Rent on Google Play
Rent on YouTube
Rent on RakutenTV
Rent on Amazon Prime
Ratings
95% on Rotten Tomatoes
7.9/10 on IMDB
Awards
Academy Awards 2012
5 Wins & 10 Nominations
Winner – Best Motion Picture
Winner – Best Leading Actor
Winner – Best Achievement in Directing
Winner – Best Achivement in Costume Design
Winner – Best Achivement in Music
BAFTAs 2012
7 Wins & 5 Nominations
Winner – Best Film
Winner – Best Director
Winner – Best Original Screenplay
Winner – Best Leading Actor
Winner – Best Film Music
Winner – Best Cinematography
Winner – Best Costume Design
Golden Globes 2012
3 Wins & 3 Nominations
Winner – Best Motion Picture
Winner – Best Original Score
Winner – Lead Actor in a Motion Picture